Apple Recap: iWatch Dream Team, TV Strategies, and New Products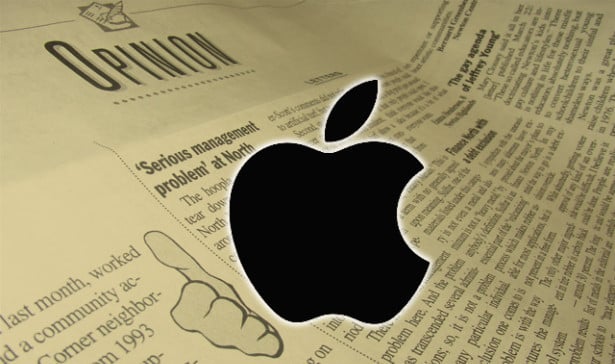 Apple (NASDAQ:AAPL) shares have been edging up modestly over the past several days. The iPhone maker's stock closed up $1.45, or 0.34 percent, at $431.76 on Thursday. Here's a cheat sheet to today's top Apple stories:
Is Apple Building an iWatch Dream Team?
Fans of iOS-powered wearable tech take heart – Apple may already be assembling a uniquely qualified group of experts to begin development on the long-awaited iWatch. According to insider sources cited by Mark Gurman at 9to5Mac, this group includes medical sensor specialists, fitness experts, and hardware and software engineers. Senior Vice President of Technologies Bob Mansfield, VP Kevin Lynch, and senior hardware director James Foster are reportedly leading the iWatch project. Lynch is leading the team that is developing the software, and Foster is leading the team that is developing the hardware.
Not surprisingly, the hardware team includes battery efficiency specialists, who will focus on creating light and efficient batteries for this wearable tech product. This group supposedly includes battery experts who helped develop the MacBook Air's "all day" battery life of 12 hours… (Read more.)
Can This Apple TV Strategy Be a Winning One?
Recent moves to further develop its neglected Apple TV product suggests the Cupertino-based company is still very interested in revolutionizing its users' television viewing experience. According to the New York Times, Apple is expanding the number of shows available through its digital media receiver product, by partnering with content owners like Walt Disney (NYSE:DIS), and distributors like Time Warner Cable (NYSE:TWC).
Although Apple TV owners now have the option to stream ESPN or HBO, they must still subscribe to the channels from a cable or satellite company in order to access the content through their Apple TV device. In this sense, Apple is taking a collaborative, rather than a competitive, approach to the existing television distribution industry… (Read more.)
Is This Supply Chain Rumor a Sign of New Apple Products?
Apple may be boosting its chip orders in preparation for a slew of new products. Supply chain sources told the Taipei, Taiwan-based DigiTimes that Apple has recently increased its integrated circuit orders for the third quarter.
The report says the amount of integrated circuit orders is nearly double what it was in the previous quarter. "Apple started to reduce its chip orders in the fourth quarter of 2012 and maintained the slow pace of orders until second-quarter 2013," according to DigiTimes sources. "Shipments for iPhone components from the IC supply chain, for example, fell to about 20 million units quarterly during the period."… (Read more.)

Follow Meghan on Twitter @MFoley_WSCS
Don't Miss: Is This Supply Chain Rumor a Sign of New Apple Products?