Apple Recap: Major Acquisitions, the iPhone's Threesome, and Analyst Predictions
"Apple (NASDAQ:AAPL) remains well position with a privileged advantage in the computer market and will be able to maintain momentum across key product lines driven by continued innovation in hardware, software and services," wrote Credit Suisse (NYSE:CS) analyst Kulbinder Garcha, an important prediction for the company as investors prepare for it to release earnings after the market closes on April 23. With such positive predictions currently holding sway over the company's narrative, investors bid shares of the iPhone maker into the green; the stock ended Tuesday up $0.77, or 0.18 percent, at $426.98. Here's a cheat sheet to today's top Apple stories:
Analyst: Apple Will Outperform for Q2
Apple's second quarter results are just a couple short weeks away, and Credit Suisse analysts believe the company will beat expectations. Analyst Kulbinder Garcha reiterated an Outperform rating and a price target of $600 on Apple shares Tuesday morning in a research note seen by Barron's. He expects solid growth in iPhone sales in the second quarter, but predicts a slowdown during the third quarter… (Read more.)
Will the iPhone 5S Have a Threesome?
"We consider the iPhone 5 a work of art and Apple's ability to deliver a device that came with a larger screen versus the 4S but one that was 18 percent thinner and 20 percent lighter was a monumental task," wrote Brian White at Topeka Capital Markets following the release of the Samsung Galaxy S 4, drawing attention to just how important screen size is to analysts' smartphone assessments.
As larger phones — like Samsung's (SSNLF.PK) Galaxy Note series –have begun to gain traction in the marketplace, there has been growing speculation that Apple will increase the screen size of its upcoming iPhone models. Already, Apple has increased the screen size of its flagship smartphone from 3.5 inches to 4 inches with the release of the iPhone 5 last September.
Now, the Topeka analyst has predicted that Apple — faced by the growing popularity of big-screened phones — will release its next-generation iPhone with "at least" two different screen sizes… (Read more.)
Could These 4 Major Acquisitions Get Apple Back on Track?
Apple is also trying to build a mobile payments presence with Passbook, but so far the application is seriously lacking in that it just doesn't have enough partners to be truly relevant to the average consumer, and acts more as a gift card than a credit card. Square, meanwhile, already has a solid base of retailers that accept its mobile payments, which Jindal says when combined with the 300 million credit cards Apple already has on file with its iTunes store, could instantly make Apple a mobile payments leader. Not to mention, Apple would bring founder Jack Dorsey on board, the man behind Square and Twitter.
Sadly, Jindal contends, "the probability of this acquisition remains low, as Apple is likely building an internal solution to mobile payments, and the private market valuation of Square is inflated." … (Read more.)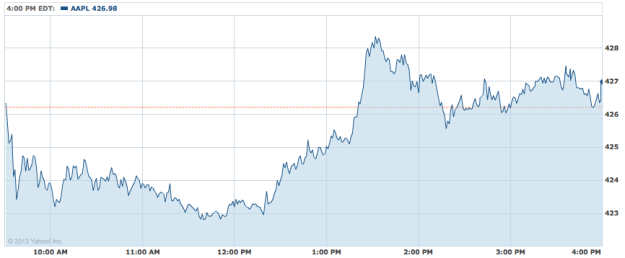 Don't Miss: Will These Apple Patents Boost Revenue or Benefit Users?