Apple Recap: Mini Rumors, Employee Lawsuit, and Smartphone Profits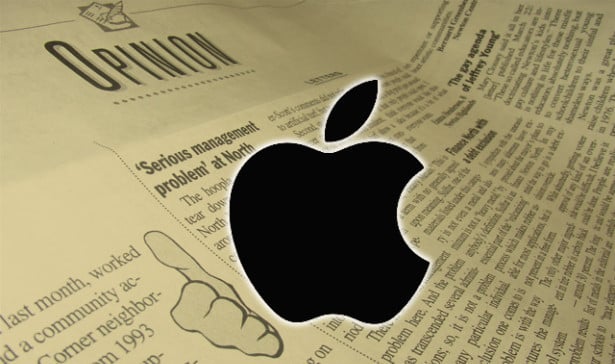 Apple (NASDAQ:AAPL) shares are still down more than 14 percent this year to date. However — since July 23, when the iPhone maker reported that third quarter earnings rose 22 percent — shares are up 7.12 percent. The stock continued its upward momentum Thursday, closing up $4.15, or 0.92 percent, at $456.68. It did not hurt that Apple now has the largest market capitalization on the S&P 500, retaking the number one position in the rankings from Exxon Mobil (NYSE:XOM), which reported disappointing earnings Thursday morning. Here's a cheat sheet to today's top Apple stories:
Rumor: Apple's New iPad Mini to Have Retina Display, Colorful Back
Apple's suppliers are ramping up for production of the next-generation iPad mini that will feature a Retina display, according to unnamed industry sources via the Wall Street Journal. Apple has tapped Samsung (SSNLF.PK), Sharp (SHCAY.PK), and LG Display (NYSE:LPL) to produce the high-resolution display panels, reports the WSJ.
According to the WSJ's sources, the new iPad mini will be produced in the fourth quarter of this year, though no specific release date was provided. Although the second-generation iPad mini is expected to get a higher-resolution screen, the display will retain its 7.9-inch size. The WSJ's sources also state that Apple is considering using "multiple color back covers" for the new iPad mini… (Read more.)
Why Are These Former Employees Suing Apple?
Apple is facing a lawsuit from two former Apple Store employees, who allege that the company failed to properly pay them for off-the-clock time used for daily theft-prevention searches, reports Reuters. The two plaintiffs are also seeking to have their lawsuit granted class-action status, since the practice is alleged to be widespread throughout Apple's retail operations.
The lawsuit was filed in San Francisco federal court on July 25, reports the local San Francisco CBS affiliate. The plaintiffs, Amanda Frlekin and Dean Pelle, allege that hourly Apple employees are required to wait approximately five to ten minutes every time they leave the store in order to be subjected to mandatory searches… (Read more.)
Apple Keeps Smartphone Profit Crown
Apple continued to account for the majority of the smartphone market's profits in the second quarter of 2013, according to a new report from Canaccord Genuity research analyst T. Michael Walkley and reported by Apple Insider. According to his data, Apple secured approximately 53 percent of total profits in the global smartphone market.
Although Apple still took the lion's share of profits, rival smartphone maker Samsung (SSNLF.PK) was not far behind, taking 50 percent of total smartphone profits. As usual, both companies accounted for more than 100 percent of total smartphone profits because most other companies actually sustained operating losses or broke even during the quarter… (Read more.)

Follow Meghan on Twitter @MFoley_WSC
Don't Miss: Why Are These Former Employees Suing Apple?