Apple Recap: Motorola's Challenge, PC Slowdown, and Obsolete Tech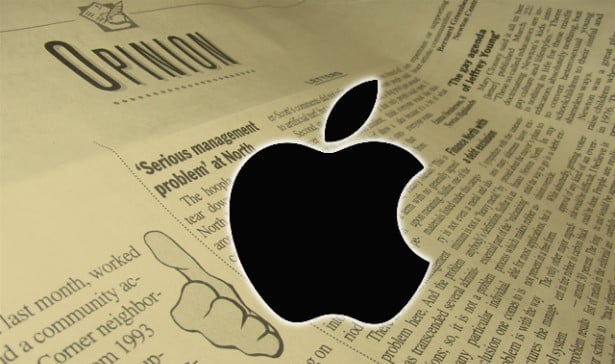 Apple (NASDAQ:AAPL) was once the stock market's speedboat, but now, the shares of the iPhone maker are acting more like the anchor. The market is edging higher; the Standard & Poor's 500 is up 15.9 percent and 1.0 percent its record high, while the tech-heavy Nasdaq is at its highest point in the current bull market, hitting levels not seen since late 2000. But shares of Apple, which were once thought to be the engine of the market's growth, have fallen 21 percent. Even more telling, the S&P's 2013 gain would have been 17.4 percent without Apple.
Will investors have been wary of Apple of late, shares edged up $6.51, or 1.55 percent, on Thursday, closing at $427.24. Here's a cheat sheet to today's top Apple stories:
Google's Motorola is Out to Challenge Apple and Samsung
Google's (NASDAQ:GOOG) Motorola Mobility unit will unveil its first flagship smartphone since being acquired by Google this fall, and the tech giant planning to spend $500 million marketing the device as a challenge to Apple and Samsung Electronics's (SSNLF.PK) duopoly on the smartphone market.
Analysts are expecting the move to have significant implications across the smartphone market, with many hoping Google can power Motorola into becoming a real competitor against Apple and Samsung. AT&T (NYSE:T), Sprint Nextel (NYSE:S), Verizon Wireless (NYSE:VZ), and T-Mobile U.S. (NYSE:TMUS) will all carry the device upon its release… (Read more.)
Will Apple Be Hurt by the Global PC Market Slowdown?
Global PC shipments declined by almost 11 percent in the second quarter of 2013, according to the latest statistics released by market research firm Gartner. The PC industry continues to die a slow death, as tablets increasingly replace desktops as the primary consumption device. This trend is especially apparent in emerging markets, where "inexpensive tablets have become the first computing device for many people, who at best are deferring the purchase of a PC," notes Gartner analyst Mikako Kitagawa.
Gartner has previously noted that the worldwide device market is increasingly being driven by sales of tablets, smartphones, and ultramobiles. This may help shield Apple from the declining PC market, since Apple's iPad devices took a 39.6 percent share of the worldwide tablet market in the first quarter of 2013, according to the IDC… (Read more.)
Will Apple Make the Classic Mouse and Trackpad Obsolete?
A new patent application from Apple describes a potential future replacement for traditional input devices like mice, trackballs, and trackpads, reports Apple Insider. In a patent titled "Hybrid Inertial and Touch Sensing Input Device," Apple outlines a method and apparatus for combining the various advantages found in different conventional input devices into one hybrid device.
In the patent, Apple notes that computer mice "typically employ optical sensors, track wheels or track balls to control the motion of a cursor."… (Read more.)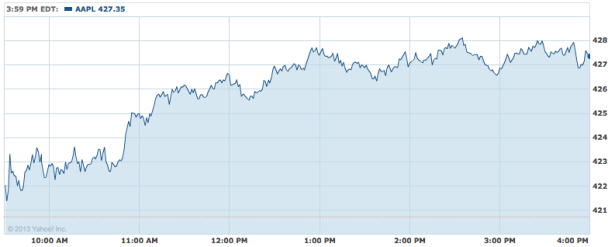 Follow Meghan on Twitter @MFoley_WSCS