Apple Recap: New Incentives, Crowd-Sourced Navigation, and the iWatch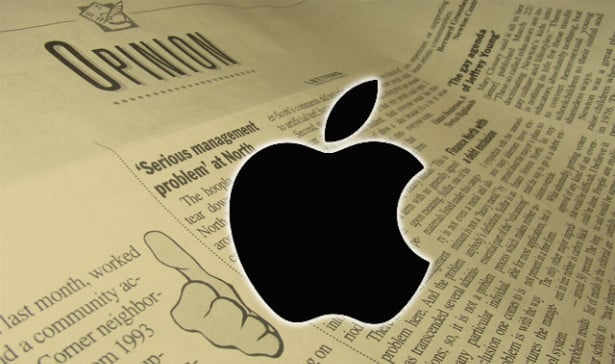 Apple (NASDAQ:AAPL) effectively traded sideways on July 5, closing the day down 0.80 percent at $417.42 per share. Here's your Cheat Sheet to today's top stories:
Will New Apple Store Incentives Boost iPhone Sales?
Apple announced new iPhone sales incentive programs at an Apple Retail Store Leaders meeting in San Francisco this week. The iPhone sales incentives will benefit both the customer and the Apple Store employees reports Mark Gurman at 9to5Mac.
Although approximately 25 percent of worldwide Mac sales come through Apple's brick-and-mortar retail locations, Cook noted that about 80 percent of iPhone sales come from sources other than the Apple Stores. On the other hand, 50 percent of iPhone repairs and replacements are done at Apple Store Genius Bars… (Read more.)
Does iOS 7 Make Apple an Innovator Again?
How should Apple respond to the maturing smartphone market? UBS analyst Steve Milunovich notes that the worldwide smartphone market is nearing saturation and that most of the growth is now in the low-end market… (Read more.)
Is Apple Maps About to Get This Crowd-Sourced Navigation System?
According to a recently published patent uncovered by Apple Insider, Apple is exploring the use of a crowd-sourced navigation system that very similar to the map app offered by Waze.
The patent is titled, "User-Specified Route Rating and Alerts" and it outlines a method for users to provide ratings on crowd-sourced travel routes and map locations. Similar to the Waze app, the system provides a method for users to enter real-time traffic alerts and current average travel speeds on different roads… (Read more.)
Pebble's Smart Watch is Here — Will Apple's be Next?
Startup company Pebble will begin exclusively selling its "smart watch" devices at Best Buy (NYSE:BBY) stores starting Sunday. Pebble, which crowd funded its product development through the Kickstarter website, has developed a device that is able to wirelessly connect with both Apple's iOS and Google's (NASDAQ:GOOG) Android operating systems through Bluetooth.
Pebble has already presold 100,000 of its $150 smart watch devices through its Kickstarter efforts. Pebble CEO Eric Migicovsky said to Bloomberg, "We decided to partner with Best Buy because we think Best Buy has a good grip on the wearable-technology space." Migicovsky also noted that there were already 1,100 apps developed for the Pebble smart watch… (Read more.)

Don't Miss: Is Apple Maps About to Get This Crowd-Sourced Navigation System?