Apple Recap: New Radio Ads, New iPhone Hints, and Other Developments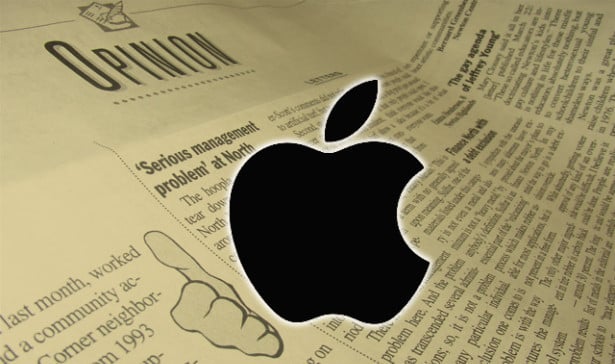 Since Apple (NASDAQ:AAPL) emailed invitations Tuesday to journalists announcing a September 10 event that would "brighten everyone's day," anticipation for the next iPhone release has grown among Apple investors, industry experts, and company aficionados. But until that date, there is plenty of news to keep them occupied: rumors are spreading that Apple is poised to land Japan and China's biggest carriers, the company is investigating the latest slew of worker-abuses charges, and speculation as to when the company will release the next version of Apple TV has begun. Still, even with the special event less than a week away, shares ended the day in the red, closing down $3.42, or 0.69 percent, at $495.27. Here's a cheat sheet to today's top Apple stories:
Advertisers Pony Up for Apple's iTunes Radio Ads
Apple has been lining up exclusive advertising deals in preparation for the release of iTunes Radio on Tuesday, Ad Age reports. The Cupertino, California-based company has granted exclusive iTunes Radio advertising rights to several companies.
McDonald's (NYSE:MCD), Nissan (NSANY.PK), Pepsi (NYSE:PEP), and Proctor & Gamble (NYSE:PG) have paid in excess of $10 million for the privilege of advertising on iTunes Radio through the end of 2013, according to Ad Age. Apple has also been bulking up its iAd staff since the ads on its upcoming music streaming service will be sold through its current mobile advertising network. According to Ad Age, Apple had 40 separate job listings for iAd positions on its LinkedIn (NYSE:LNKD) page and its own website. The job openings included positions for Interactive Production Designer, Interactive UI Engineer, and iTunes Radio Project Manager… (Read more.)
Is This Apple's Long-Rumored Fingerprint Scanner?
Is this latest supply chain leak conclusive evidence for Apple's upcoming iPhone fingerprint scanner? A recently leaked image purports to show the biometric fingerprint scanner rumored to be a part of Apple's so-called iPhone 5S.
The image comes courtesy of Australian Apple researcher Sonny Dickson, who has been the source of many other high-quality images of various components for Apple's unreleased devices. Dickson's newest leaked image depicts the home button component for the soon-to-be-released iPhone 5S… (Read more.)
Analyst: Two Key Developments That Will Soon Boost Apple
Are some investors and analysts dismissing the impact that upcoming Apple (NASDAQ:AAPL) technologies and distribution deals will have on the Cupertino-based company's stock price? In a note to investors, Wells Fargo analyst Maynard Um outlines two key developments that could propel Apple's stock price as high as $575 in fiscal year 2014.
First, the analyst believes that the continuing distribution expansion for Apple's iPhone could soon add significant value to Apple stock. He notes that Apple has recently become "less rigid with wireless operators" in establishing distribution deals. Based on the history of other smartphone companies such as BlackBerry (NASDAQ:BBRY), Um believes that Apple will soon increase its carrier penetration… (Read more.)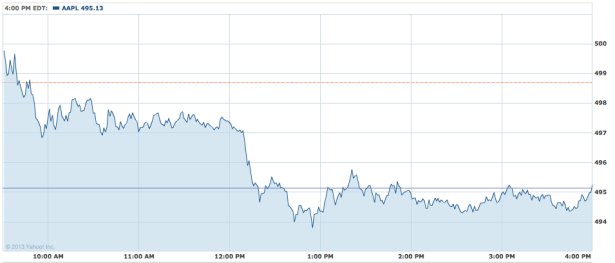 Follow Meghan on Twitter @MFoley_WSCS