Apple Recap: New Retail Boss, the Cash Pile, and China Hopes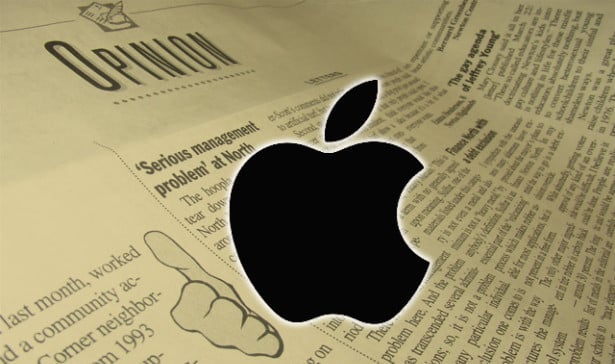 The strange looking stock chart that shares of Apple (NASDAQ:AAPL) traced out on Thursday was mostly the work of a technical glitch on the Nasdaq. But investors contributed to the stock's zigzagging movement as well, bidding shares to close up $0.60, or 0.12 percent, at $502.96. Here's a cheat sheet to today's top Apple stories:
Is This Apple's New Head of Retail?
Has Apple finally found a new head of retail? Apple has apparently hired Enrique Atienza, a former Levi Strauss executive with plenty of experience managing retail operations for several large companies reports Apple Insider.
According to Atienza's LinkedIn page, he has over three years of work experience in retail operations with Levi Strauss, as well as a stint as Vice President of Store Operations in North America for the Disney (NYSE:DIS) Store. Atienza also notes that he has been employed at Apple since July 2013. Despite the fact that he does not describe his current role at Apple, Atienza's previous experience seems to suggest that he will take charge of Apple's retail operations… (Read more.)
Where Does Apple Invest Its Record Cash Pile?
In addition to popular tech gadgets, Apple is known for having a massive pile of cash sitting on its balance sheet. The position — worth more than the market capitalization of almost every company in the S&P 500 – has attracted the attention of hedge fund managers this year. Apple has been reluctant to use its war chest, but the cash is not exactly collecting dust.
The world's largest publicly traded company is a moneymaking machine. In the most recent quarter, Apple posted a net profit of $6.9 billion, or $7.47 per diluted share, on revenue of $35.3 billion. The results topped estimates and allowed Apple to grow its cash position to a new record-breaking level… (Read more.)
Analyst: iPhone 5C May Give Apple Leadership in China
Is the iPhone 5C Apple's ticket to success in the greater China market? Morgan Stanley analyst Katy Huberty examined the potential impact of the upcoming budget iPhone on the Chinese smartphone market and Apple's overall earnings in a recent note to investors, Barron's reports. Huberty believes the iPhone 5C could start Apple "on the path to smartphone market share leadership" in China. She also foresees a related negative impact on Apple's smartphone rivals, according to the publication.
The "iPhone 5C could increase Apple market share by 13 points in China, with the largest share losses at Samsung (SSNLF.PK), HTC, and Nokia (NYSE:NOK), according to our July AlphaWise survey of 2,000 Chinese handset users in tier 1-2 cities," Huberty wrote… ( Here's how Apple traded on Thursday:

Don't Miss: Analyst: iPhone 5C May Give Apple Leadership in China.
Follow Meghan on Twitter @MFoley_WSCS