Apple Recap: Ongoing Samsung Battles and the E-book Trial Loss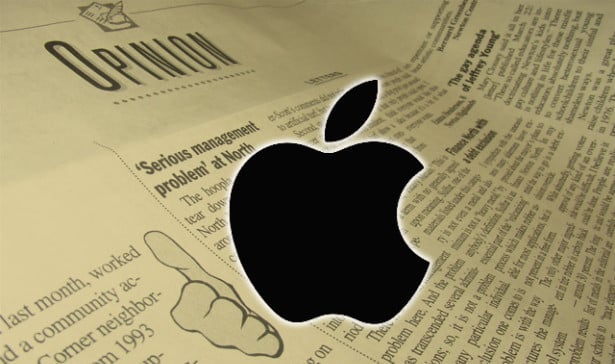 Apple's (NASDAQ:AAPL) stock witnessed an explosive growth during the last decade. But the stock has now pulled back from all-time highs, and it seems to be forming a base around these prices. An analysis of the its price trend using key simple moving averages show that Apple has recently been trading below its key averages, which signal neutral to bearish price action in the near-term. On Wednesday, shares moved choppily between a range of $418.25 and $424.80, soaring above and below the stocks 50-day and 100-day moving averages several times before closing below both technical indicators. Shares of the iPhone maker closed down $1.62, or 0.38 percent, at $420.73.  Here's a cheat sheet to today's top Apple stories:
Is Samsung Trying to Delay the Next Apple Trial?
Samsung (SSNLF.PK) has filed a motion requesting a new trial over Apple's so-called "rubber-banding" patent, reports Foss Patents. Samsung was found to have infringed this patent following the August 2012 trial, which resulted in the Korea-based electronics company being ordered to pay $1.05 billion in damages to Apple.
Apple's patent covers a scrolling method on touchscreens that allows displayed content to "bounce back" when the edge of an electronic document is reached. The United States Patent and Trademark Office recently reversed its preliminary rejection of Apple's patent, and confirmed most of the patent's original claims, including "claim 19" that covers the "rubber-banding" technique, reports Foss Patents… (Read more.)
Can Apple Prevent This Big U.S. Ban From Kicking In?
On Monday, Apple filed papers asking the International Trade Commission to stay an import ban on some older models of iPhones and iPads, which is due to take effect on August 5. The ITC issued the import ban after Samsung appealed a preliminary ITC decision that ruled Apple did not violate Samsung's patents. In the filing, Apple argued that it will suffer "irreparable harm" if the ban is allowed to go forward, since it "will lose not only sales of its iPhone 4 and iPad 2 3G products, but also the opportunity to gain new smartphone and tablet customers who otherwise would have purchased these entry-level Apple devices."
Apple also noted that the import ban will adversely affect some carriers… (Read more.)
Here's Why Apple Lost the E-Book Trial
A federal judge has found Apple liable in an e-book price-fixing conspiracy trial. U.S. District Judge Denise Cote in Manhattan ruled that Apple violated antitrust laws when it conspired with publishers to fix prices in the e-book business.
"The plaintiffs have shown that the publisher defendants conspired with each other to eliminate retail price competition in order to raise e-book prices, and that Apple played a central role in facilitating and executing that conspiracy," Cote said in the ruling, via Reuters. "Without Apple's orchestration of this conspiracy, it would not have succeeded as it did in the spring of 2010."… (Read more.)

Follow Meghan on Twitter @MFoley_WSCS
Don't Miss: Emerging Markets Are Where Apple's Competition is Growing.