Apple Recap: Pessimism, Icahn, and TV Rumors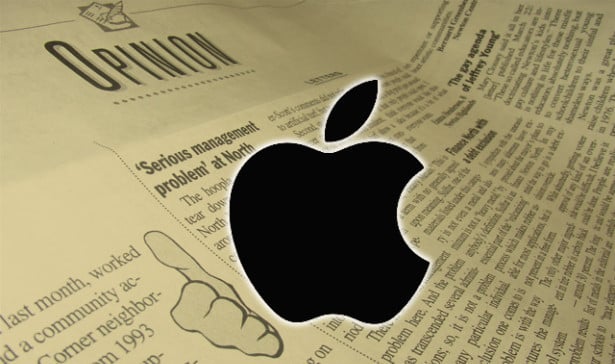 Ending a two-day downward slide following the company's Tuesday special event, shares of Apple's (NASDAQ:AAPL) stock closed in the green on Thursday, ending the day up $4.98, or 1.06 percent, at $472.69. Here's a cheat sheet to today's top Apple stories:
Is Everyone Wrong on the Apple Pessimism?
In general, the response to Apple's release of the iPhone 5S and the iPhone 5C on Tuesday was not overwhelmingly positive. Investors seemed to hold a similar position, bidding shares of the company's stock down by more than 2 percent following the special event. But it could be possible that the wealth of criticism flung at Apple Wednesday morning was more an exhibition of a herd mentality than it was evidence of the company's shortcomings; it could be that the most commonly held opinion ignores basic fundamentals. Piper Jaffray analyst Gene Munster argued that case in a research note sent to the Wall St. Cheat Sheet.
While Apple eschewed habit and released a lower-priced version of the smartphone in a variety of colors in addition to the flagship iPhone, the technological innovations the company introduced alongside the new devices were judged too minimal and not significant enough to keep competitors at bay for long… (Read more.)
Icahn Buys More 'Extremely Cheap' Apple
Share of Apple fell by 5.4 percent on Wednesday after the Cupertino-based company's latest entries into the smartphone market failed to impress investors. However, billionaire investor Carl Icahn remained bullish on Apple as he disclosed to CNBC that he added "quite a bit" of Apple stock to his already significant position because, "It's just extremely cheap."
Icahn sent Apple stock up about a month ago when he revealed via Twitter that he had a "large position" in the iPhone maker. Despite the post-media event slide in the stock price, Icahn recently told CNBC that his investment in Apple is a "no brainer."… (Read more.)
New Apple TV Hardware Rumors Have Been Rebooted
After Apple failed to announce an anticipated software upgrade for Apple TV at this week's media event, some observers pointed to September 18 as the next possible software release date. However, a recent tweet from technology industry commentator MG Siegler suggests that Apple TV users may be in for more than a simple software upgrade by the time October rolls around, reports Apple Insider.
"I guess those excited about a software refresh in a week are gonna be *really* excited when new Apple TV hardware is unveiled next month," tweeted Siegler. The commentator's tweet reignited rumors that Apple will soon be releasing a new version of its digital media receiver… (Read more.)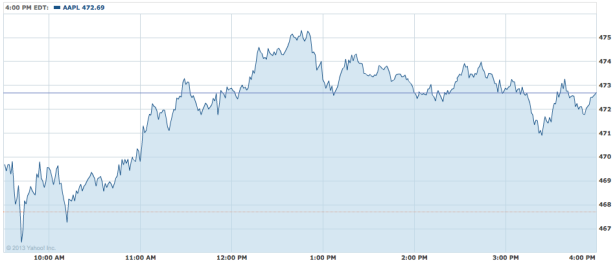 Don't Miss: 7 New iOS 7 Features to Look Forward To.