Apple Recap: Pre-Order Silence, Next Big Event, and New Cooperation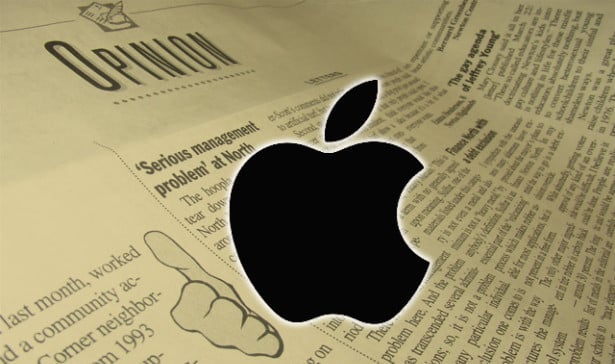 Shares of Apple's (NASDAQ:AAPL) stock temporarily brushed highs of $459.71 on Tuesday, and closed up $5.20, or 1.16 percent, at $455.32. While the iPhone maker's stock is trading at a level much higher than the lows it touched in April and in June, it still exchanges hands at a price more than 34 percent below the year-ago value. Here's a cheat sheet to today's top Apple stories:
Is Apple's Pre-Order Silence Spooking Investors?
Apple's failure to release any pre-order numbers for the iPhone 5C appears to be making some investors jittery. The Cupertino-based company's silence may be one reason why Apple's stock is down by almost 3 percent this Monday afternoon. Apple typically releases iPhone pre-order numbers that reveal how many devices have been requested in the first 24 hours of availability. Apple and its carrier partners began taking pre-orders for the iPhone 5C soon after midnight PT last Friday.
However, this is the first time that Apple has not revealed pre-order numbers since it began the practice with the release of the iPhone 4 in 2009. Last year Apple's iPhone 5 racked up over 2 million pre-orders in the first 24 hours of availability… (Read more.)
Is This the Date for Apple's Next Big Event?
Although it is less than one week after the much-hyped iPhone premiere, some Apple pundits are already offering their predictions on when the next big Apple event will take place. According to unnamed sources cited by France's MacGeneration website via the Los Angeles Times, Apple will host a "new special event around October 15."
Although MacGeneration has a mixed record of success when it comes to accurate forecasts about Apple products, this date is in line with predictions offered by more reliable sources. Renowned KGI Securities analyst Ming-Chi Kuo disclosed earlier this month that he expects the fifth-generation iPad and the second-generation iPad mini to be unveiled before the end of the year… (Read more.)
Amazon and Apple to Play More Nicely Together
Amazon.com Inc.'s (NASDAQ:AMZN) Instant Video app for Apple's iOS will now be able to stream through Apple TV via AirPlay after the app's users complained about the previous incapability.
The Amazon Instant Video app for iOS allows users to stream content purchased from Amazon or accessed through Prime Instant Video. After being first introduced in 2012, the iOS app got thousands of negative reviews for not being able to stream through Apple TV using AirPlay. According to GigaOM, the move means that Apple could be getting closer to including a native Amazon Instant Video app on Apple TV, which competitor Roku already has… (Read more.)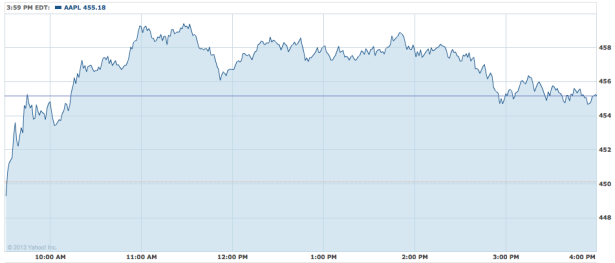 Don't Miss: Is This the Date for Apple's Next Big Event?
Follow Meghan on Twitter @MFoley_WSCS