Apple Recap: Problem Solving, Chinese Expansion, and Google Play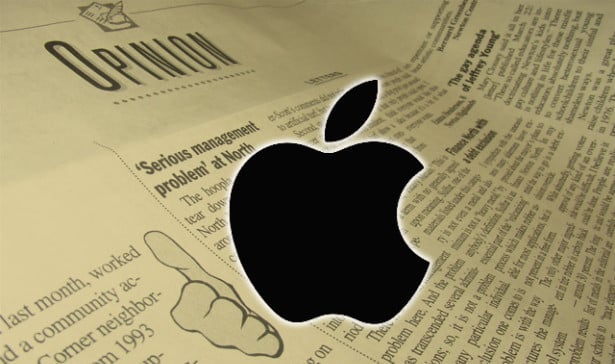 Revenue from app downloads is still led by Apple (NASDAQ:AAPL), whose app store draws in 2.3 times the revenue of Google (NASDAQ:GOOG) Play. But that gap is shrinking fast, and total downloads from Google Play came in 10 percent higher than at Apple's app store, according to researcher App Annie.
Shares of the iPhone maker ended the day down $0.79, or 0.17 percent, at $452.53. Here's a cheat sheet to today's top Apple stories:
Apple Solves the Digital Camera 'Blind Region' Problem
A recently granted Apple patent demonstrates how the Cupertino, California-based company is striving to make the picture quality of its digital cameras even better. The patent, titled "Image capture using luminance and chrominance sensor," covers a new type of camera sensor array that uses three separate image sensing devices, reports Apple Insider.
According to the patent abstract, one of the sensors captures a luminance image, while the other two sensors capture chrominance images. The apparatus may also include an "image processing module" that combines the separate images into a final composite image. Chrominance conveys the color information for an image, while luminance conveys the light intensity… (Read more.)
Is Apple About to Close a Deal with China Mobile?
Apple may be on the verge of dramatically expanding its footprint in the world's most populous country. Apple CEO Tim Cook met with China Mobile (NYSE:CHL) Chairman Xi Guohua in Beijing on Tuesday, reports Reuters. According to an emailed statement from China Mobile via Reuters, the two executives discussed "cooperation."
China Mobile is country's largest carrier, with over 700 million subscribers, but it does not currently have a distribution deal with the Cupertino-based iPhone maker. A deal with China Mobile is widely considered to be essential for Apple if it wants to increase its share of the burgeoning Chinese smartphone market. Apple's third-quarter revenue in the Greater China market fell 14 percent from the same quarter last year, and declined 43 percent from the March quarter this year… (Read more.)
Android's Imitation Apple App Returns to Google Play
An Android app that blatantly copied the look of Apple's iOS 7 Control Center has returned to the Google Play store, after briefly being taken down due to complaints from Apple, reports Apple Insider. The appropriately titled "Control Center" Android app appeared to be a clone of Apple's iOS 7 Control Center feature when it initially debuted at the Google Play store.
Earlier this month, app developer Hi Tools Studio unveiled an app titled "Control Center" for Android-powered devices. Besides sharing the same generic name as Apple's iOS 7 Control Center, the Android app also bore an uncanny resemblance to the visual design of Apple's latest iOS feature. Hi Tools Studio's Control Center app page describes the app as a "Swiss Army Knife Tool for Your Android Phone. Control Center contain [sic] commonly used switches of Android system and all installed apps, you could quickly toggle your switch and open your favorite apps."… (Read more.)

Don't Miss: Is Apple About to Close a Deal with China Mobile?
Follow Meghan on Twitter @MFoley_WSCS