Apple Recap: Smart Watch Moves and App Store Success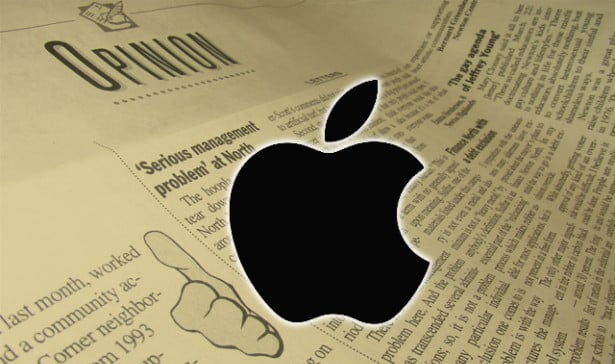 Apple (NASDAQ:AAPL) did not have the easiest of days Monday; reports that a 23-year-old woman in China's western Xinjiang Uighur Autonomous Region was electrocuted by her iPhone launched a new public relations nightmare for the company. And, after rising as high as $431.46 per share, the iPhone maker's stock began trading lower and closed up just $0.93, or 0.22 percent, at $427.44. Here's a cheat sheet to today's top Apple stories:
Look Out Apple, Microsoft Is Developing a Smart Watch Too
Microsoft (NASDAQ:MSFT) is rumored to be testing a prototype of a new smart watch. AmongTech is reporting that the device will offer wristbands in a variety of colors and outside housing made of a special type of aluminum that's four times harder than glass and still transparent.
Rumors about the Microsoft smart watch began when it was reported that the company was ordering 1.5-inch screens from suppliers. According to some of the rumors, the wristbands will be removable and come in blue, red, yellow, black, white, and grey. The device will run on the Windows 8 operating system and use the cloud for storage in addition to six gigabytes of storage space on the watch itself… (Read more.)
Will Apple Have to Pay Shareholders for Its E-Book Escapades?
Will Apple face additional litigation from stockholders over its antitrust law violations? After U.S. District Judge Denise Cote ruled that Apple violated antitrust laws when it conspired with publishers to fix prices in the e-book business, some commentators predicted that Apple could face additional lawsuits from individuals.
Now it appears that those predictions are coming true. The national law firm of Levi & Korsinsky has announced that it is looking into potential claims on behalf of Apple shareholders, reported MarketWatch… (Read more.)
Five Years Later, Apple's App Store Is Still Number One
As Apple App Store celebrates its fifth anniversary, some Apple watchers are wondering how long the Cupertino-based company is likely to keep dominating the mobile software market. Respected market research firm, ABI Research, thinks the trend is likely to continue for at least another 18 months.
At the Worldwide Developers Conference this year, CEO Tim Cook reveled in just how successful the App Store has been over the past five years, noting that the $10 billion that has been paid to developers is "more than the three other app platforms combined." Apple has surpassed 50 billion app downloads and paid approximately $10 billion to app developers… (Read more.)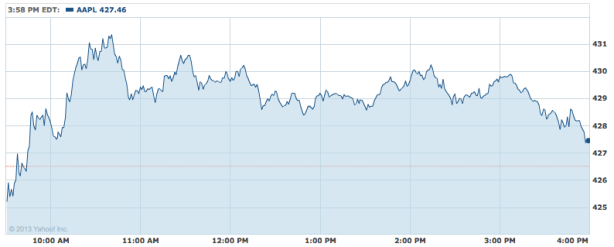 Follow Meghan on Twitter @MFoley_WSCS