Apple Recap: Tablet Losses, iPad Mini Delays, and an EA Deal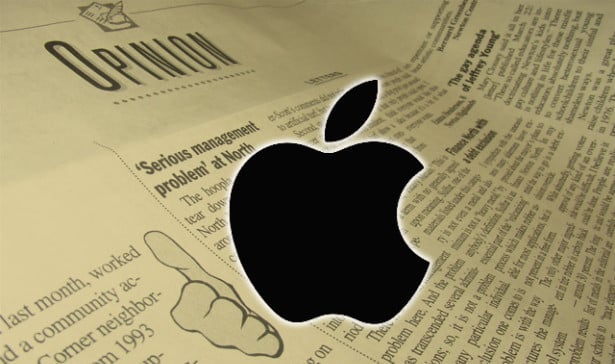 Shares of Apple's (NASDAQ:AAPL) stock ended the 5-day trading period up $15.34, or 3.28 percent, despite closing down $3.47, or 0.71 percent, at $482.75 of Friday. Here's a cheat sheet to today's top Apple stories:
Is Apple Really Losing the Tablet Market to Android?
Is Apple's iPad on the verge of ceding its tablet market crown to its many Android-based competitors? According to a new report from market intelligence firm ABI Research, the second quarter of 2013 signaled a sea change in Apple's worldwide tablet market dominance.ABI Research identified three major events that led it to conclude that, "Apple's iPad family of products has passed the baton to the Android ecosystem." First, the market research firm noted that sales of Android-based tablets topped sales of Apple's iPads for the first time in the second quarter of 2013. According to IDC data, Apple sold 14.6 million iPads while various competitors sold a total of 30.5 million Android-based tablets. Second, ABI Research points out that Android-based tablet vendors acquired 50 percent of the total tablet market revenues for the first time… (Read more.)
Is Apple's Retina iPad Mini Launch on Hold?
Has the long-awaited release of Apple's second-generation iPad Mini 2 with Retina display been delayed? According to market research firm IHS iSuppli's sources, via CNET, Apple has not produced enough iPad mini 2 units for a rumored October release date. "The Retina Mini looks less certain for that time. Manufacturing volumes on that would match better with a Q114 [first-quarter 2014] launch," IHS iSuppli's Rhoda Alexander told CNET.
On the other hand, although IHS iSuppli believes that Apple has not produced enough units for an October release, Alexander noted that Apple may still announce the iPad Mini 2 when it releases the iPad 5. According to IHS iSuppli, Apple will still unveil the fifth-generation iPad sometime in October… (Read More.)
Did Apple Pay Electronic Arts for First Dibs?
Did Apple pay Electronic Arts (NASDAQ:EA) to delay the release of the Android version of Plants vs. Zombies 2? Earlier this week, gaming site Giant Bomb reported on a quote from an Electronics Arts executive that implied Apple had cut a special deal with the company to ensure that the popular mobile game would be available first on iOS.
"Apple gave us a truckload of money to delay the Android version [of Plants vs. Zombies 2]," said Electronic Arts head of mobile Frank Gibeau, according to Giant Bomb's Patrick Klepek. Gibeau reportedly made the comment at an internal Electronic Arts meeting, and Klepek notes that other sources have confirmed hearing it… (Read more.)
Don't Miss: Apple Loses Japanese Patent Battle
Follow Meghan on Twitter
@MFoley_WSCS