Apple Recap: Tablet Market, Icahn's Position, and the Question of the Mac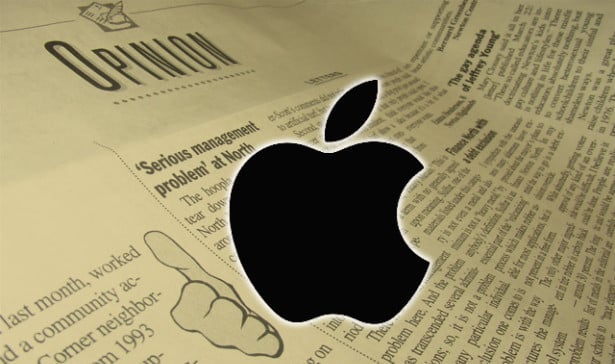 Shares of Apple (NASDAQ:AAPL) jumped around on the stock chart Wednesday, and while the stock closed up $1.36, or 0.27 percents, at $502.43, it ended the day below its key simple moving averages. Here's a cheat sheet to today's top Apple stories.
Is Apple Losing the Tablet Market in China?
Apple's tablet competitors may finally be gaining some ground in at least one important emerging market. According to the latest data from market research firm IDC via IDG News Service, Apple's share of the tablet market in China has slipped to 28 percent in the second quarter of this year.
Apple typically accounts for about 50 percent of the tablet shipments in China. IDC analyst Dickie Chang notes that Apple had a 49 percent share of the tablet market in China just one year ago, reports Bloomberg. Apple shipped 3 million iPads to China in the first quarter of this year. In the second quarter, that number fell to about 1.5 million. However, Chang believes the decline is likely due to an overall reduction in iPad inventory as Apple prepares to refresh its product line later this year… (Read more.)
Did Icahn's Position Disclosure Hurt Apple's Bonds?
Last week billionaire investor Carl Icahn sparked a surge in Apple's stock price with his disclosure that he has a "large position" in the company. Although Icahn's Apple tweet boosted Apple's stock value, it also may have had less of a positive impact on the Cupertino-based company's bonds. Icahn's recent discussions with Tim Cook suggested that Apple may significantly increase its share buyback program.
This was widely seen as a negative for Apple's credit and the news soon affected the basis point spread of the tech company's bonds. Investors who bought into Apple's $17 billion bond offering in April continue to take losses thanks to the widening yield spread. According to MarketAxess data cited by MarketWatch, Apple's 10-year bond spread widened to 92 basis points by August 20. Apple's 10-year bonds were originally issued at 75 basis points… (Read more.)
Do Macs Still Matter to Apple?
Apple hasn't been unaffected by the slide in the PC market. New data from NPD Group shows sales of the company's Mac computers will continue to fall through the September quarter. That data, seen by Piper Jaffray analyst Gene Munster and reported on by Apple Insider, showed that July sales for Apple's Mac computers were flat year over year. July is the first month of Apple's September quarter.
Last quarter, Apple reported sales of 3.8 million Macs, down from 4 million sold in that quarter last year. In the September quarter of 2012, Apple sold 4.9 million Macs. Munster is predicting that number will be around 4.65 million for this year. Since most of Apple's revenue comes from the iPhone and the iPad, Macs are becoming an increasingly smaller part of Apple's business… (Read more.)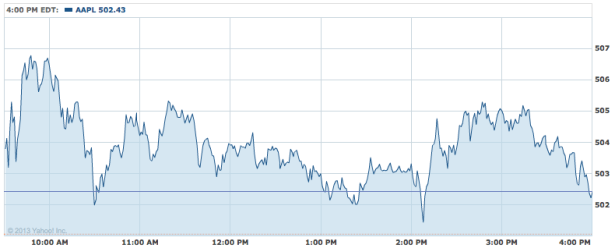 Follow Meghan on Twitter @MFoley_WSCS
Don't Miss: Did Icahn's Position Disclosure Hurt Apple's Bonds?