Apple Recap: Target Trims, Demand Debate, Waiting for New iPhones
Apple (NASDAQ:AAPL) dipped below $500 on Tuesday, closing at $485.92 on what was another depressing day for the iPhone maker's troubled stock. The share price lost more than three percent for the second straight day, dropping 3.15 percent after having fallen 3.6 percent on Monday. Apple, which has a 3.8 percent weight in the Standard & Poor's 500 Index and a 10 percent weight in the Nasdaq Composite Index, also put a drag on both those indexes. Here's a cheat sheet to the stories that moved the stock on the day:
Should you buy or sell Apple's stock ahead of earnings in a few days? Our 20-page proprietary analysis will help you save time and make money. Click here to get your SPECIAL REPORT now.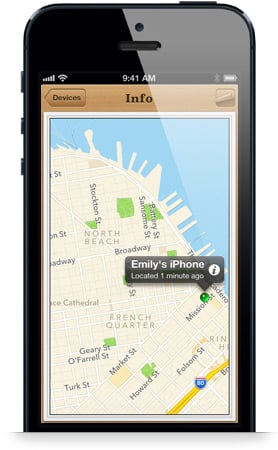 Confidence-Killing Cut
Concerns that Apple may not be selling enough iPhones this quarter were restated by Nomura Equity Research, which slashed its price target on the company's stock from $660 to $530. Analyst Stuart Jeffrey, who also cut earnings and revenue predictions, wrote in a note to clients that the newer targets were to "reflect signs of weaker-than-expected iPhone 5" sales. According to Jeffrey, Apple was facing a problem in Asia and needed a product for the markets there that didn't sell at a premium price. In addition, iPhone gross margins and average selling prices were unsustainably high, the analyst wrote… (Read more)
What Demand Worries?
Demand for the iPhone 5 remains robust, according to Sterne Agee analyst Shaw Wu, who said that reports…
of lower-than-expected sales of the device were not accurate. Reduced component orders instead possibly hinted at improved yields and supplier shifts. According to Wu, Apple was likely to report revenue as predicted and beat earnings per share forecasts in the December quarter and saw upside to margins. (Read more)
Start 2013 better than ever by saving time and making money with your Limited Time Offer for our highly-acclaimed Stock Picker Newsletter. Click here for our fresh Feature Stock Pick now!
New iPhones Come Calling
Two new iPhone models are set to be launched in the middle of this year, with Apple starting the process of the devices' preliminary builds in March, according to Jefferies analyst Peter Misek. The analyst wrote in a note to investors that the two prototypes already being tested by Apple were an iPhone 5S and a low-cost version of the iPhone. The low-cost device would possibly decrease the company's gross margins, but Misek does not expect it to hurt Apple's earnings per share because of the increased sales. (Read more)
Don't Miss: Does Jim Cramer Hate Apple Now?