Apple Recap: Teen Popularity, Tablet Speeds, and China Mobile Hints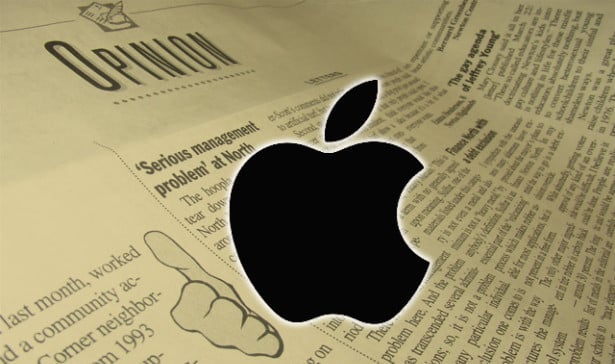 Shares of Apple's (NASDAQ:AAPL) stock coasted along on Thursday, closing up $3.05, or 0.63 percent, at $489.64. Here's a cheat sheet to today's top Apple stories:
Study: Teens Heart Apple
A new study from Piper Jaffray analyst Gene Munster has shown that Apple products are incredibly popular among American teens, with the iPhone accounting for 55 percent of smartphones used by teenagers in the U.S. Piper Jaffray interviewed 8,643 American teenagers from mid- to high-income families for the study, according to Apple Insider.
That figure is up from 48 percent in April. In addition, 65 percent of teenagers surveyed said that they plan on purchasing an iPhone for their next smartphone device, which is up from 62 percent the study found in April. Only 40 percent of teens interviewed in the fall of last year said they owned an iPhone. The study also found that iPads are very popular among teenage tablet users… (Read more.)
Apple's iPad Mini Takes the Cake as the Most Responsive Tablet
When it comes to tablet devices, Agawi Touchmark has demonstrated that those with the most expensive price tags don't always have the fastest speeds. According to The Guardian, the company tested Amazon's (NASDAQ:AMZN) Kindle Fire HD, Apple's  iPad 4 and iPad mini, Microsoft's (NASDAQ:MSFT) Surface RT, Samsung's Galaxy Tab 3.8.0, and all of Google's Android tablets in order to determine which tablet wins for the fastest response speed. The tests reported surprising results.
Despite selling for a lower price, Agawi found that the Kindle Fire HD has a more responsive touchscreen than the new Nexus 7 and Galaxy Tab 3.8.0. Microsoft's Surface RT tablet also comes in fourth place behind Android's Nvidia Shield, and the winner is Apple's iPad mini, just in front of the fourth-generation iPad… (Read more.)
Apple Drops China Mobile Hints in New Job Listing
A recent job posting on Apple's China website may be the latest sign that the iPhone maker is on the verge of announcing a distribution deal with China Mobile (NYSE:CHL), reports Bloomberg. According to the job description, Apple is seeking a manager who has experience with the TD-SCDMA network. The TD-SCDMA network is a 3G standard that is only used by China Mobile in the country.
"This role will be responsible for the overall management of the technical interface to all carriers in the Greater China region. This includes obtaining approvals for all Apple hardware and software, supporting carriers with new technology trials, managing carrier reported technical issues, tracking carrier road maps, and supporting senior level engineering meetings," said Apple in the job description via Bloomberg… (Read more.)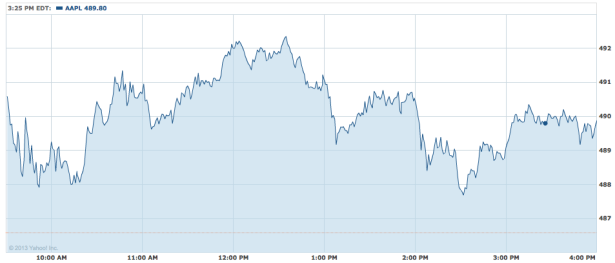 Follow Meghan on Twitter @MFoley_WSCS
Don't Miss: Apple Faces Soft iPhone 5C Demand in China.