Apple Recap: the Average Joe Investor, Copying, and China Mobile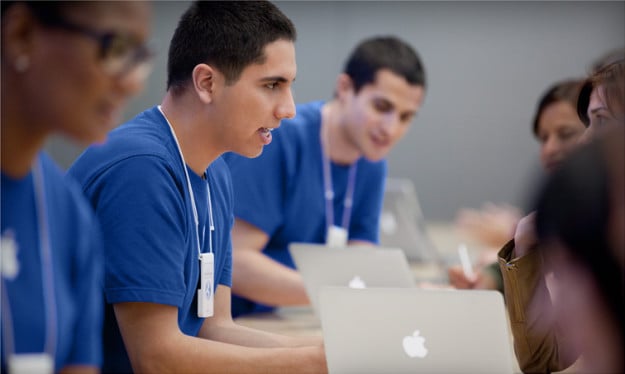 As Apple (NASDAQ:AAPL) seeks to build relations beyond its main supplier Foxconn and attempts to add Samsung (SSNLF.PK), shares of the iPhone maker slumped on Tuesday. Following Monday's gains, the stock ended the day down $10.88, or 2.39 percent, at $443.86. Here's a cheat sheet to today's top Apple stories:
Is the Average Joe Still Buying Apple?
Apple has come under a great deal of scrutiny over the past several months. The world's largest publicly traded company suffered a sharp correction that started last year, and faces worries about new product offerings on an almost daily basis. However, the average joe investor still believes in Apple.
Shares of Apple dropped nearly 17 percent in the first quarter, compared to double-digit gains in the Dow Jones Industrial Average and S&P 500. In April, the company's stock price even reached a fresh 52-week low of $385. Many investors saw this as a buying opportunity, though. According to brokerage firm TD Ameritrade, more of its clients now own Apple than ever before. In fact, Apple is the most widely held stock in terms of dollars invested, and the second most popular by the number of investors, behind General Electric (NYSE:GE)… (Read more.)
Another Way Samsung Has Copied Apple
Samsung's penchant for mimicking Apple's products is an open secret in the smartphone industry, although it is still widely disputed whether or not this copying rises to the level of illegal patent infringement. Now it seems that Samsung's aping of Apple has even gone beyond the similarities found in both of the companies' products. Just like its Cupertino-based rival, the South Korea-based smartphone maker has recently started to accumulate a large cash pile. Although not quite as large as Apple's approximately $145 billion cash hoard, Samsung has still accumulated an impressive amount… (Read more.)
Is China Mobile Preparing for Apple's Arrival?
Is Apple on the verge of laying the cornerstone for its Chinese smartphone market ambitions? Various reports seem to point to an upcoming deal between China Mobile (NYSE:CHL), China's largest carrier, and Apple. China Mobile has over 700 million subscribers in the Greater China market.
After returning from a trip to China, Morgan Stanley (NYSE:MS) analyst Katy Huberty wrote in a note to investors that Apple is in the process of acquiring "TD-LTE licenses, and related phone launches are expected by year-end." China Mobile currently has a limited TD-LTE network but is supposedly working on expanding its range… (Read more.)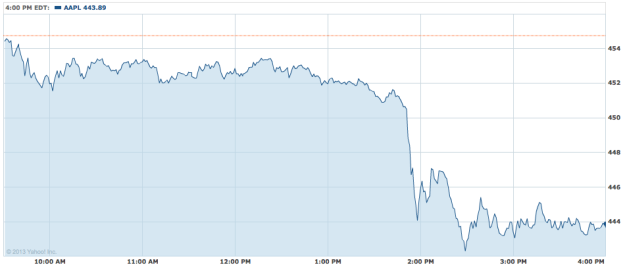 Don't Miss: Another Way Samsung Has Copied Apple.