Apple Recap: The Ballmer Question, the DOJ, and a Trade-In Strategy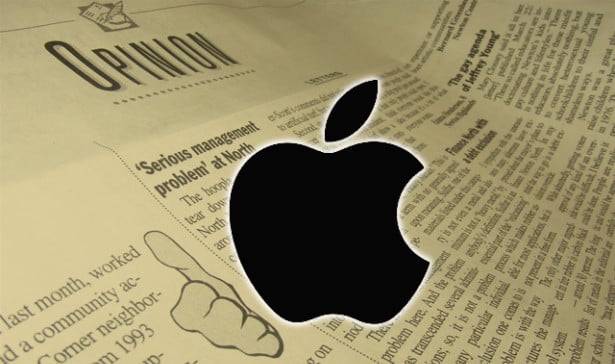 For the first time in eight trading sessions, shares of Apple (NASDAQ:AAPL) closed under the $500 level. The stock began the week on a slightly positive note, barely closing in the green on Monday. But on Tuesday, it took a big step back, closing down $14.38, 2.86 percent, at $488.59. Here's a cheat sheet to today's top Apple stories:
Could Ballmer Have Made Apple More Profitable?
What would happen if Microsoft (NASDAQ:MSFT) CEO Steve Ballmer ran Apple? That's the hypothetical situation imagined by former Microsoft marketing manager and tech industry commentator Ben Thompson on his blog Stratechery.
ssuming that Ballmer could persuade Apple to adopt his strategies, Thompson believes that the Microsoft CEO would actually make Apple more profitable. Thompson notes that Ballmer comes from a corporate culture that has a heavy emphasis on increasing value for the shareholder at the exclusion of almost everything else. The commentator points to a recent interview that Ballmer had with ZDNet's Mary Jo Foley in which he was asked what he was most proud of accomplishing at Microsoft… (Read more.)
Judge Shoots Down Apple's Request for a New DoJ Filing
Apple's antitrust battle with the U.S. Department of Justice continues as Apple lawyer Orin Snyder ripped apart the DoJ's latest filing in a letter to U.S. District Court Judge Denise Cote.
Last month, Cote ruled that Apple was guilty of colluding with publishers to fix the price of e-books in a move to force Amazon (NASDAQ:AMZN) to raise the price of titles it offered at a heavy discount to promote Kindle sales. "Through their conspiracy they forced Amazon (and other resellers) to relinquish pricing authority and they raised retail e-book prices," Cote wrote in her ruling. "Those higher prices were not the result of regular market forces but of a scheme in which Apple was a full participant."… (Read more.)
Apple's Trade-In Program Has Emerging Markets on Its Radar
An Apple iPhone trade-in program that would allow iPhone users to trade in their old model to get a lower price for a new one has been rumored all summer, but now, just weeks before the September 10 launch of the iPhone 5S and iPhone 5C, it looks as if the program is actually taking shape.
The first report on the program came from Bloomberg in June, predicting that by the end of that month, Apple lovers would be able to upgrade to the iPhone 5 by trading in their old devices. The rest of the summer passed without any such program, but now it seems Apple will use trade-ins to stimulate sales of the iPhone 5S… (Read more.)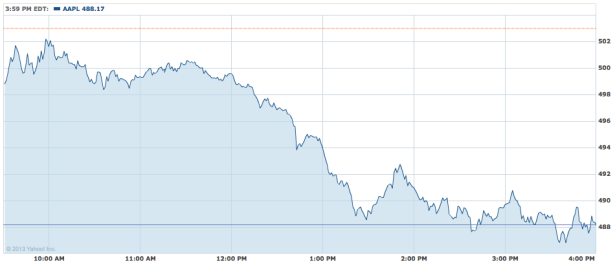 Follow Meghan on Twitter @MFoley_WSCS