Apple Recap: the Chinese Market and Corporate Secrets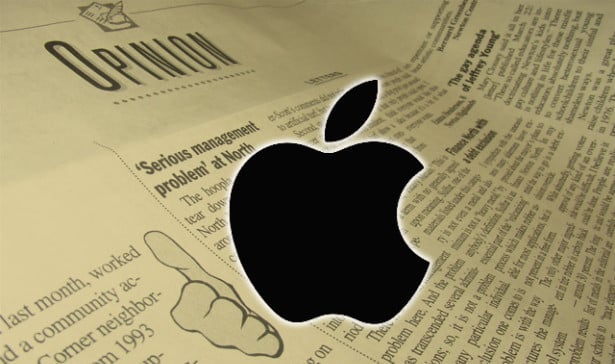 Despite ending the day in the red, shares of Apple (NASDAQ:AAPL) have advanced 2.63 percent in the past 5-day trading period and 11.46 percent in the past month. Shares of the iPhone maker closed down $4.20, or 0.89 percent, at $465.16 on Tuesday. Here's a cheat sheet to today's top Apple stories:
Apple Gets Punked by Xiaomi and Pushed Down to No. 7 in China
Just when it looked like Tim Cook's frequent trips to China were finally paying off, reports from The Next Web illuminate that its tech rivals aren't ready to submit to Apple competition just yet.
In fact, the iPhone giant doesn't seem to be moving up the Chinese ladder but down, because new reports illuminate that an up-and-coming company named Xiaomi, often snubbed as an Apple clone, has even managed to surpass Apple in the China smartphone ranks, stealing its No. 6 spot. This likely makes for a frustrated Apple, as Xiaomi launched its first device in 2011, while Apple's history dates back much further, and the iPhone maker still has yet to realize its desired success in China… (Read more.)
How Can Apple Shape Up Overseas?
Though some markets might be quite happy to buy up a large share of Apple's smartphones over other vendors' devices, the iPhone is running out of luck in some of the fastest growing markets. China is showing its domestic brands a lot of favor — and India doesn't seem to care much for Apple.
Canalys, a research firm, reported on second quarter smartphone sales in various markets around the world. China and India had some interested statistics to note. For one, both countries were at the top of the rankings as far as growth of the smartphone market and neither had Apple at the top for increase in market share… (Read more.)
Is Meg Whitman Spilling Apple Secrets?
Hewlett-Packard (NYSE:HPQ) and Apple may be close to forming a friendship over servers. Though the two companies haven't always been close in the past, that may change. CRN reported that Meg Whitman, chief executive officer of HP, boasted about Apple being "very interested" in the company's Project Moonshot servers.
Project Moonshot servers are based on Intel's (NASDAQ:INTC) Atom processors, and thus consume minimal power compared to many modern servers, GigaOM noted. Each server takes a similar amount to power a 60-watt light bulb. Whitman also suggested that Facebook (NASDAQ:FB) and Baidu (NASDAQ:BIDU) are similarly interested in providing their services using the special servers… (Read more.)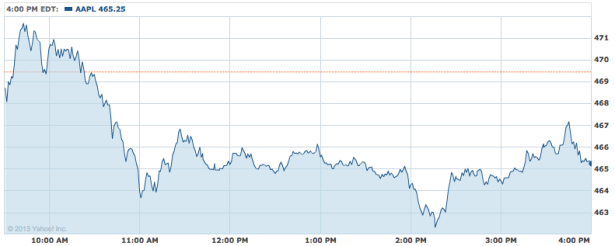 Don't Miss: Is Meg Whitman Spilling Apple Secrets?
Follow Meghan on Twitter @MFoley_WSCS