Apple Recap: the iPhone 5C, Icahn, and Samsung Copying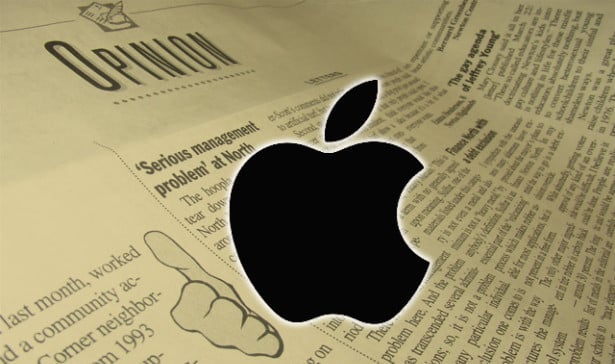 Even with an Apple (NASDAQ:AAPL) event confirmed for September 10, shares of the iPhone maker could not hold onto the high of $500.60 they momentarily brushed on Tuesday. Still, the stock managed to close in the green, ending the trading day up $1.36, or 0.28 percent, at $487.55. Here's a cheat sheet to today's top Apple stories:
Study: iPhone 5C Will Help Apple Expand Smartphone Domination
According to the latest research from Kantar Worldpanel ComTech, Apple's iPhone has grown its market share 7.8 percent from July 2012 to remain the most popular smartphone in the U.S.
The iPhone now has a 43.4 percent market share in the U.S. While smartphones running on Google's (NASDAQ:GOOG) Android platform still dominate the U.S. market, at 51.1 percent, the Apple growth came at the expense of Android, with Android's share falling 7.6 percent versus a year ago. Apple and Android combined make up 94.5 percent of the smartphones in America. Microsoft's (NASDAQ:MSFT) Windows Phone made a small gain during the year, and BlackBerry's (NASDAQ:BBRY) share continued to slip… (Read more.)
Is There Any Nuance in Icahn's Relationship with Apple?
In August, notorious activist investor Carl Icahn announced – via Twitter – that his fund, Icahn Enterprises (NYSE:IEP), had taken a "large position" in Apple. Icahn suggested that the company is still "extremely undervalued" — shares closed Friday at $487.22 — an argument that has been on the tip of many investors' tongues ever since shares dropped below $500 earlier in the year and the company first announced its massive buyback program.
That program, despite being the largest single stock buyback announcement ever made, is, according to Icahn, not enough. The self-made billionaire has a mixed reputation as an activist shareholder, but his track record is dense with success. Much of his activism is a function of his impression of the value of a company versus the market value of a company, and he, like many other successful investors, has a habit of buying large stakes in companies that are undervalued. If he's right about Apple, Icahn — and other shareholders — could stand to make some money… (Read more.)
Is This More Evidence That Samsung Is Copying Apple?
Is Samsung (SSNLF.PK) already plotting its next Apple imitation? According to Korea's ETNews, Samsung has decided to "apply metal cases to the premium smartphone model to be released early next year." The report even notes that, "The late Steve Jobs, Apple founder, insisted on metal to emphasize the futuristic feeling of the iPhone and iPad series."
Although Apple has been using metal casings for its devices for many years, Jack Purcher at Patently Apple thinks Samsung's sudden penchant for metal casings  may actually be related to recently leaked images of Apple's upcoming gold/champagne-colored iPhone 5S.  The ETNews report does not specifically mention a gold-colored Samsung smartphone, but it does use an image of a gold-colored Galaxy metal case cover to illustrate what future devices may look like.
It's no secret that some of Samsung's products have borrowed Apple's design elements… (Read more.)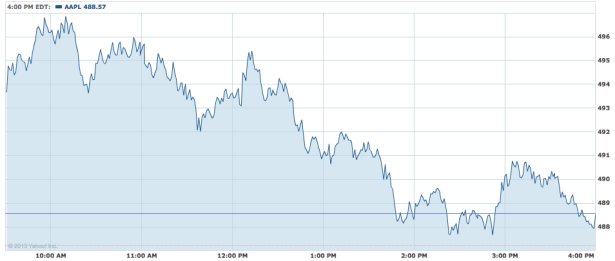 Follow Meghan on Twitter @MFoley_WSCS