Apple Recap: TV Aspirations, Fashionistas, and Advertising Prowess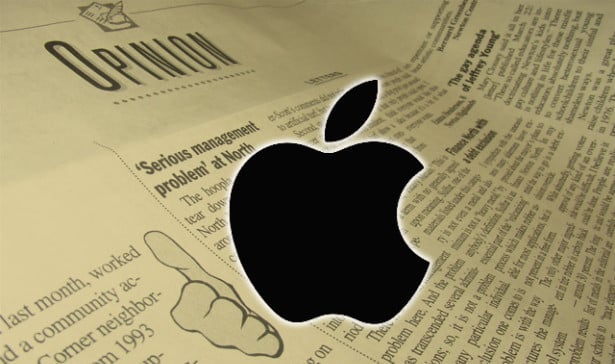 On Wednesday, Apple's (NASDAQ:AAPL) stock ended the shorted trading day on a downward trajectory. However, just as in each of the previous two trading days, shares managed to close in the green, despite following a somewhat roller coaster-like trajectory. The iPhone maker's stock closed up $2.31, or 0.55 percent, at $420.10, just before the Independence Day holiday. Here's a cheat sheet to today's top Apple stories:
Is Apple TV About to Get Even Better?
Is Apple TV on its way to becoming the primary entertainment hub in consumers' living rooms? Sources told Bloomberg that Apple may soon be reaching a deal with Time Warner Cable (NYSE:TWC) that would give cable subscribers access to channels through the Apple TV device.
Apple is also said to be hiring Pete Distad, an executive from Hulu, an online video service. Distad is expected to help the Cupertino-based company negotiate additional deals with various cable companies. A deal with Time Warner Cable is expected to be reached in the next few months. The addition of Time Warner's cable channels could prove vitally important for Apple TV's future. Many users already view cable programming through similar streaming devices like Roku… (Read more.)
Why Did Apple Hire This High-End Fashion Retailer?
Apple  has hired Paul Deneve, the former CEO of French fashion retailer Yves Saint Laurent, reported Reuters. The recent rumors of an upcoming plastic iPhone launch have led some observers to wonder if Apple was making a strategic mistake by diluting its premium brand image in a misguided effort to broaden its market reach.
However, the Cupertino-based company's latest hire should dispel any concerns about Apple abandoning its "elite" reputation. On the other hand, don't expect to see a Yves Saint Laurent iPhone anytime soon. According to a statement from Apple, Deneve is joining the company as a vice president in charge of special projects. Although Apple did not elaborate on what special projects might involve, Deneve has previously held sales and marketing positions at Apple in Europe during the 1990s… (Read more.)
Apple's iOS Still Dominates This Important Metric
Despite Android's majority share of the mobile operating system market, Apple's iOS operating platform continues to dominate in terms of total mobile ad impressions. According to the latest "State of Mobile Advertising" report from mobile ad firm Velti, Apple's iOS platform grew its share of the market from 59 percent in May 2012 to 64 percent this May. Meanwhile, the market share for mobile devices using Google Inc.'s (NASDAQ:GOOG) Android operating system decreased from 41 percent to 36 percent in the same period.
Apple's latest flagship smartphone, the iPhone 5, significantly boosted Apple's overall market share by 7.9 percent. On the other hand, Samsung 's (SSNLF.PK) new Galaxy S III device only contributed 2.3 percent to Android's overall share of the mobile ad market… (Read more.)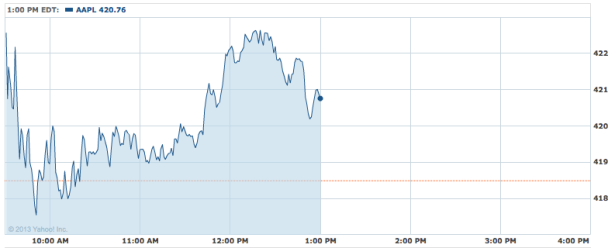 Don't Miss: Did Apple Steal This University's IP?
Follow Meghan on Twitter @MFoley_WSCS