Apple Releases Fully Unlocked, SIM-Free iPhone 5S in the U.S.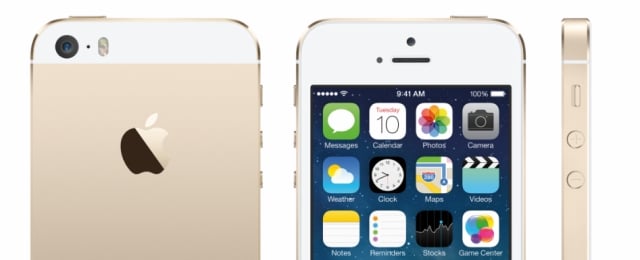 Apple (NASDAQ:AAPL) has started offering a completely unlocked GSM (Global System for Mobile communications) version of its flagship smartphone via the online Apple Store in the U.S., reports 9to5Mac. Although the completely unlocked iPhone 5S has already been available in many other countries, this is the first time that Apple has made it available in the United States.
Unlike the unlocked version sold by T-Mobile US (NYSE:TMUS), the newly available unlocked GSM version of Apple's iPhone 5S does not include a nano-SIM card.  This means that buyers that want to activate their device in the U.S. will need to purchase a GSM-compatible nano-SIM card from either AT&T (NYSE:T) or T-Mobile. However, the device can also be used internationally by installing a nano-SIM card from a local GSM carrier.
This device offers advantages to iPhone 5S users that want to be able to use their devices on overseas GSM networks without a contract. In Europe and many other parts of the world, GSM is the only type of cellular service that is available. However, it should be noted that the GSM iPhone 5S will not work with CDMA-based carriers, including Sprint (NYSE:S) and Verizon (NYSE:VZ).
As noted by 9to5Mac, the unlocked iPhone 5S model offered by Apple is also different from AT&T's GSM version of the device — the AT&T model must be manually unlocked, since it is still tethered to an AT&T contract. Although this is the first time that Apple has made the completely unlocked GSM version of the iPhone 5S available in the U.S., the unlocked GSM version of the iPhone 5C has been available since the devices were released in September. Apple said that the model number for the unlocked GSM iPhone 5C is A1532, and the unlocked GSM iPhone 5S is model number A1533.
According to Apple's website, the 16GB, 32GB, and 64GB capacities of Apple's unlocked GSM iPhone 5S are available for $649, $749, and $849, respectively. Apple's GSM iPhone 5S is also available in all three standard iPhone 5S color options. However, unlike the carrier versions of the flagship iPhone, the completely unlocked GSM iPhone 5S is available to ship in one to two weeks instead of three to five days.
Follow Nathanael on Twitter @ArnoldEtan_WSCS
Don't Miss: Apple v. Samsung Jurors Praise Expert Witness.