Apple Responds to Push for Diversity With Corporate Charter Change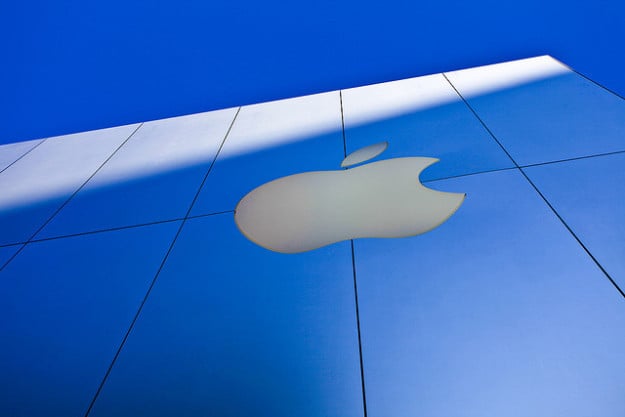 Apple (NASDAQ:AAPL) has altered its corporate charter after receiving criticism over its lack of diversity among its board members, reports Bloomberg. The California-based company recently added a sentence to its Nominating and Corporate Governance Committee Charter that reaffirms its commitment to seeking out women and other minorities for membership on the company's board.
"The Committee is committed to actively seeking out highly qualified women and individuals from minority groups to include in the pool from which Board nominees are chosen," stated Apple in the revised charter. The push for increased diversity came from Trillium Asset Management LLC and the Sustainability Group, reports Bloomberg. Both shareholders had planned to raise the issue at Apple's next shareholder meeting but appeared satisfied by the new language added to the corporate charter.
As noted by Bloomberg, Apple currently only has one woman and person of color on its board: former Avon (NYSE:AVP) CEO Andrea Jung. All of Apple's other board members are white men over the age of fifty. The recently hired Angela Ahrendts, former CEO of Burberry, will also be the only female member of Apple's executive team when she begins her job this year.
Apple is not the only major company to have a lack of diversity on its board and in its executive team. According to a recent study by non-profit organization Catalyst, women only held 16.9 percent of corporate board seats and 14.6 percent of executive officer positions among Fortune 500 companies in 2013. "Diverse business leadership and governance are correlated with stronger business performance, employee engagement, and innovation," noted Catalyst CEO and President Ilene H. Lang. "Shareholders beware: a company with no women at the top is missing one of the biggest opportunities in the marketplace today."
Although Apple lacks diversity among its board and executive team, the company has been especially outspoken over issues of workplace diversity and equality. CEO Tim Cook wrote an op-ed for the Wall Street Journal last year in support of the Employment Nondiscrimination Act, or ENDA, that seeks to end employment discrimination against lesbian, gay, bisexual, and transgender workers. "It also turns out to be great for the creativity that drives our business," wrote Cook. "We've found that when people feel valued for who they are, they have the comfort and confidence to do the best work of their lives."
Despite the current lack of diversity, Apple appears to be on the verge of making even more changes. The Sustainability Group's Larisa Ruoff told Bloomberg, "This is an issue the company is taking seriously, and is discussed at the highest levels of the company."
Here's how Apple has traded over the past five sessions.
Follow Nathanael on Twitter (@ArnoldEtan_WSCS)
More From Wall St. Cheat Sheet: