Apple Rings in 2014 With a Patent for Micro-SIM Smart Card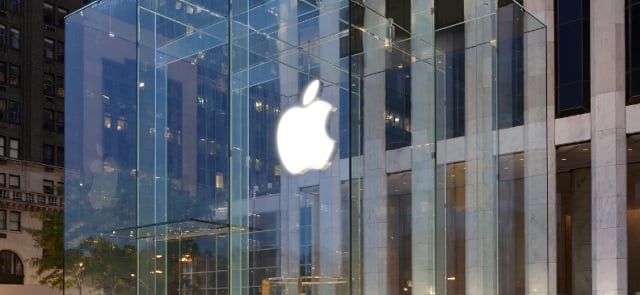 On New Year's Eve 2013, the U.S. Patent and Trademark Office published a series of 43 newly granted patents for Apple (NASDAQ:AAPL). Among the patents Apple was awarded, perhaps the most noteworthy the company won was for its micro-SIM smart card, which possibly reveals the tech giant's plans to get the SIM card standard changed again after already winning permission for a different standard last year despite Nokia's (NYSE:NKE) protests.
It has now been a year-and-a-half since Apple and Nokia's battle over the design of future miniature SIM cards for mobile devices, but despite Apple winning that war — emerging with the European Telecommunications Standards Institute's approval for its design — it looks like the Cupertino, California-based company is ready to make some changes again. The latest patent may have just opened the door.
Per Patently Apple: "Apple has been granted a patent today for their invention relating to a smart card adapter apparatus. In one embodiment, the smart card adaptor includes: a first substrate, the first substrate having a cavity extruded therefrom; the cavity adapted to house a smart card. The assembled first substrate and smart card enables operation of a mobile phone with the smart card.
"In one variant, the first substrate is compliant with a Mini-SIM physical specification. In other variants, the first substrate is compliant with a Micro-SIM physical specification."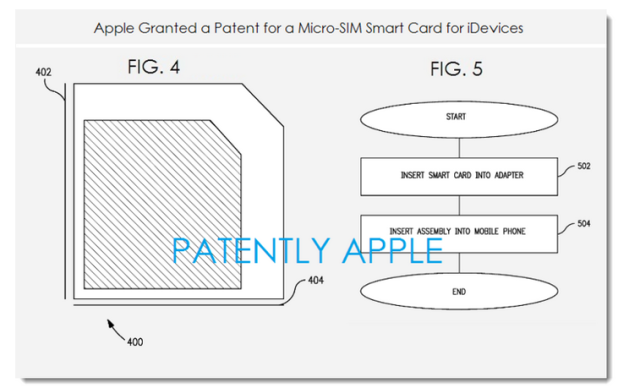 In June, Apple Insider reported that the ETSI selected Apple's contested "nano-SIM" design as the official fourth form factor for the SIM card standard. The fourth form factor (4FF) card was 40 percent smaller than the current smallest SIM card design at the time and stood at just 12.3 millimeters wide, 8.8 millimeters high, and 0.67 millimeters thick.
While the ETSI didn't name Apple as the backer of the chosen standard, the dimensions listed by the institute matched those of Apple's proposal, and the tech giant considered the approval a significant victory, as Nokia and BlackBerry (NASDAQ:BBRY) originally pushed SIM cards of different dimensions.
Now, Patently Apple's report highlights that Apple is changing the dimensions once again for its Micro-SIM (3FF) card adapter that it just won a patent for. The tech company credits Tang Tan, Jason Sloey, Jared Kole, and Naushad Zaveri as the inventors of granted patent 8,620,271, which was originally filed in the second quarter of 2012.
More from Wall. St Cheat Sheet: