Apple Rumors Forecast 12.9-Inch iPad for 2014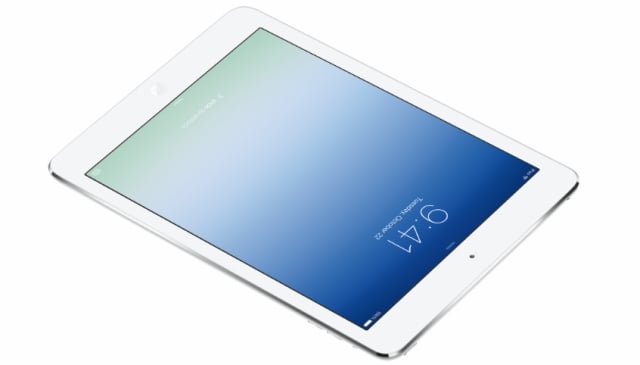 Apple's (NASDAQ:AAPL) latest iPad devices may have just recently hit shelves, but rumors regarding the next generation of tablets are already swirling. Apple Insider reported on the rumors Tuesday and said that the Cupertino, California-based tech giant is considering a larger iPad model with 2K or 4K screen resolution for its 2014 launch.
A Chinese website called PadNews is the source of the information that Apple Insider uncovered Tuesday, and it claimed that partner manufacturer Foxconn has built five different prototype versions of a 12.9-inch tablet that Apple is now considering for its next-generation tablets. Insider sources believe that the tech giant could launch a version with a 2K resolution screen in the first half of 2014 and then release a higher-resolution 4K model a few months later.
Apple released its latest tablet device in October, when it debuted the highly anticipated iPad Air and iPad mini. The tablets have been well received by consumers, and Apple expects to continue its success, especially during the lucrative holiday shopping season. Even with the tablets' popularity, recent reports say that the tech company may be ready to go bigger in 2014 and commit to larger iPads. The current iPad Air has a 9.7-inch Retina display with a 2,048-by-1,536 pixel resolution. By many standards, it is already a 2K panel, but Apple still evidently sees room for improvement.
According to Apple Insider, Tuesday marked the third time in two months that Apple has been rumored to be building a larger iPad. In November, The Korea Times reported that Apple suppliers were murmuring about a 12.9-inch Retina display manufactured by a "first-tier" Korean display maker, and Foxconn certainly fits that bill. The same source of the most recent rumor, PadNews, also reported even earlier in November that Apple is in the advanced testing stages of an 11.4-inch or 12.9-inch tablet.
Now that Apple released its first iPad more than three years ago, it's interesting to reflect on the trajectory the company's successive tablets have taken. Apple has found success by going big, evidenced by the classic 9.7-inch model, and also by going small, reflected in the popularity of the iPad mini. But recent rumors suggest that the company may be ready to flex its muscle and extend its tablet's borders for 2014, looking to stay ahead of the curve with additional screen offerings.
Apple Insider reports that a 12.9-inch iPad would come close to the company's smallest MacBook Pro and surpass the 11.6-inch MacBook Air.
Don't Miss: Apple Users Are Adopting iOS 7 Faster Than Previous Updates.