Apple Scores Big in Japan Against Samsung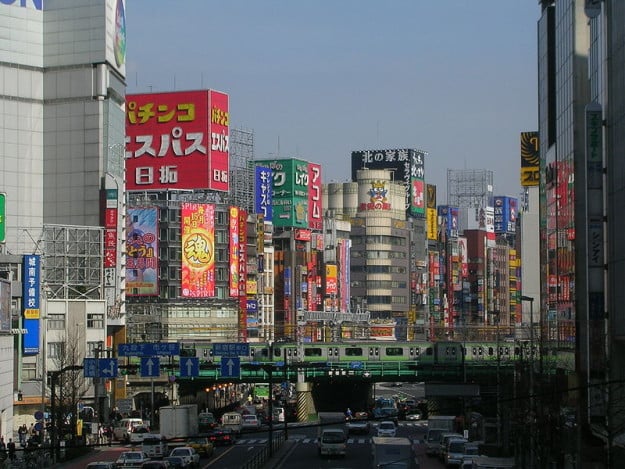 Apple (NASDAQ:AAPL) has scored a major victory in its ongoing patent-infringement battles against rival Samsung (SSNLF.PK) in a Japanese court. Tokyo District Court Judge Shigeru Osuga ruled that Samsung violated Apple's so-called "rubber-banding" patent by using the feature on its devices reports Bloomberg.
Apple's patent covers a scrolling method on touchscreens that allows displayed content to "bounce back" when the edge of an electronic document is reached. The judge found that Samsung was infringing on Apple's patent by incorporating the feature in its smartphones as well as a tablet computer model.
Although the Tokyo judge found Samsung guilty of infringement, he has yet to rule on any potential damages award amount and a date for that decision has not yet been given. According to Tokyo-based MM Research Institute via Bloomberg, Apple currently dominates the Japanese tablet market with a 53 percent share. In contrast, Samsung holds a 4.3 percent share of the Japanese market.
Apple's patent that includes the claim covering the "bounce-back" feature was rejected in a preliminary decision by the United States Patent and Trademark Office. This claim was a key part of a U.S. patent-infringement trial in which Samsung was ordered to pay the Cupertino-based company $1.05 billion in damages.
However, the USPTO recently reversed its earlier decision and confirmed most of the patent's original claims, including "claim 19" that covers the "rubber-banding" technique reports Foss Patents. Now that Apple's claims have been reaffirmed by the USPTO and a Tokyo court, Samsung will likely find it harder to reverse this decision on appeal.
Apple provided no comment on the ruling, but Samsung spokesperson Nam Ki-yung said the company would review the ruling before making a decision on whether or not to appeal. Here's how Apple has traded so far today.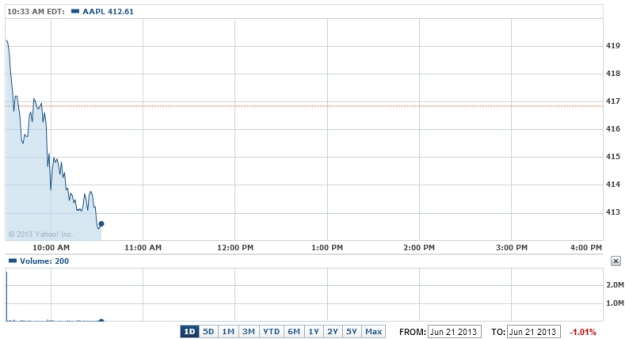 Here's how Apple traded on Friday: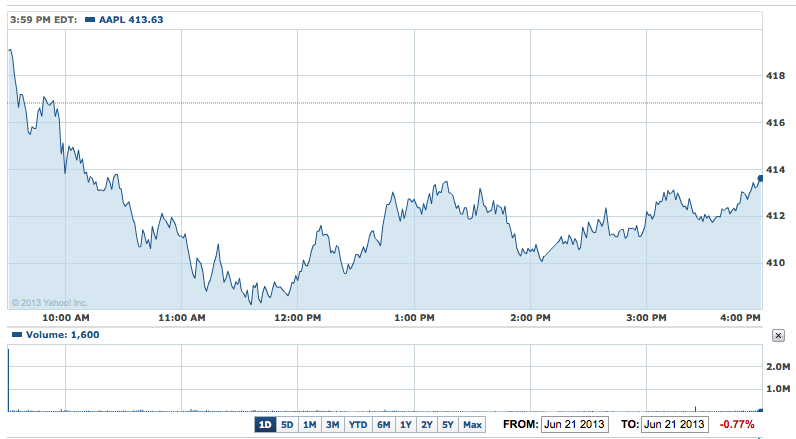 Follow Nathanael on Twitter (@ArnoldEtan_WSCS)
Don't Miss: Is This the Long-Awaited iPhone 5S?