Apple Secures China Mobile Network License, But Not Consumer Satisfaction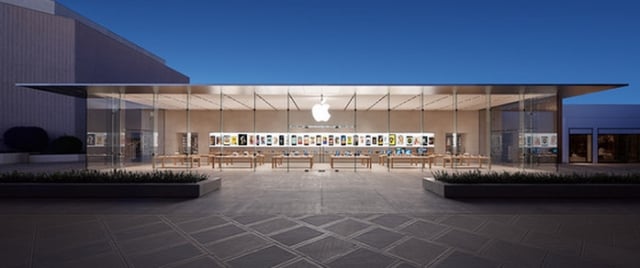 Apple (NASDAQ:AAPL) had good news to share Wednesday morning when the Chinese government finally approved its new iPhones to run on China Mobile Ltd.'s mobile network, the world's largest wireless operator. Apple and China Mobile have been in negotiations for years over whether Apple would make an iPhone compatible with China Mobile's third-generation network, and now that Apple has finally been granted the license to run the handset on the carrier's next-generation network, the iPhone giant is one step closer to finally securing a deal with China Mobile.
This reflects significant progress for Apple in China because although the country represents the world's largest smartphone market, Apple has struggled to increase its presence there due to regulatory obstacles and difficulties that major networks like China Mobile put forward. According to The Wall Street Journal, China Mobile has more than seven times the subscriber base of the U.S. largest wireless operator Verizon Wireless with 700 million users, and that's why it is so important that Apple has access to these customers.
Up until recently, the exclusive mobile network was not able to sell the iPhone because of China's proprietary network standard, and Apple was thus losing out on considerable sum of customers. However, now, Apple is significantly closer to securing its foot in China's mobile market, because not only did the Chinese government approve the handsets to run on China Mobile's network, but China Mobile's rivals China Unicom and China Telecom were also granted the support.
Luckily for Chinese consumers on China Mobile's network, they, too, will now have access to the new iPhones that Apple unveiled at its conference in Cupertino on Tuesday morning. The tech giant confirmed at the event that the devices would go on sale in China on September 20, but at the time, analysts were unsure whether China Mobile would offer the new iPhones like its competitors China Unicom and China Telecom.
Despite Chinese consumers' access to these new highly-anticipated phones, many of the country's critics took to the internet Wednesday after learning the details of the new iPhone 5S and 5C, which Tim Cook revealed at his conference. The South China Morning Post reported Wednesday that netizens flocked to social networks to express their disappointment with the new devices, especially voicing significant criticism for the iPhone 5C.
Many consumers found the new budget iPhone too expensive, and complained that it didn't live up to its low-cost guarantee. One user wrote on Chinese social network Weibo that, "I feel cheated! The 'c' in iPhone 5C is supposed to mean 'cheap,' but now they've announced the price, I can see that it actually isn't that much cheaper at all!"
In truth, these critics are on to something. Apple purposely rolled out its iPhone 5C to appeal to cost-conscious consumers interested in smartphones but not willing to break the bank. Demand for a low-cost iPhone was especially high in mainland China, but  The New York Times reports that the price of the phone will actually be about 33 percent higher there than the full, unsubsidized $549 cost in the United States. The price announcement thus surprised many analysts and encouraged them to lower their expectations for the phone's success in the region unless Apple lowered prices. Stock prices of Apple suppliers also fell sharply.
It is still possible that Apple will curb its prices to better attract its especially price-sensitive Chinese consumers, but the dissatisfaction users voiced with Apple's highly-anticipated iPhones was certainly a surprise for all. Apple expected its new devices to finally garner the tech giant the support in China it so desperately needs, but as of now, it still have a long way to go.
Don't Miss: Apple: iPhone 5S Set a New Precedent with This Technology.