Apple Stock Hits New Peak for 2013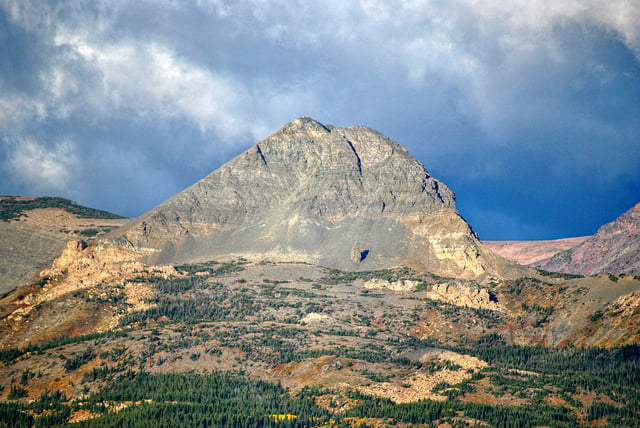 Will Apple (NASDAQ:AAPL) stock cross the $600 threshold before the year is up? Apple's share price recently reached new highs for the year when it went above $577.00 today, although it has since dropped down to around $568.00. Apple's stock price peaked in September of 2012 when it went above $700. Since then, the stock has drifted as low as $385.10 before beginning a fairly steady climb in July of this year. Since July 1, Apple stock has risen over 38 percent in value.
As noted by MacRumors, the last several weeks have been especially good for Apple as investors have reacted to several positive indications about Apple's holiday shopping season sales as well as the recent release of Apple's two new tablet models. The 9.7-inch iPad Air has been available since November 1, while the 7.9-inch iPad mini with Retina display has been available since November 12. Since November 1, Apple stock has increased by nearly 9 percent.
Meanwhile, analysts continue to take note of positive signs regarding Apple's holiday shopping season sales. Cantor Fitzgerald analyst Brian White recently noted that Apple "managed the rollout of the iPad mini with Retina Display well" during the Black Friday weekend. He also wrote that the strong demand for tablets during this holiday shopping season "is a clear positive for Apple's iPad franchise."
Similarly, Piper Jaffray analysts Gene Munster and Douglas Clinton recently analyzed Twitter (NYSE:TWTR) trends and found that Apple's products were the most mentioned products under the "#BlackFriday" and "#CyberMonday" hashtags. The Piper Jaffray analysts also observed a 9 percent increase in store traffic at the Apple Store at Mall of America.
Newly released data from market research firm Parks Associates also indicated a strong holiday shopping season for Apple. According to Parks Associates' research, Apple is currently dominating seven key categories of planned consumer electronics holiday purchases, including desktop computers, laptops, tablets, smartphones, MP3 players, streaming media devices, and home networking routers. Finally, Apple's stock price has also benefitted from the $60 billion share repurchase program expansion that the company announced in April. As noted by Apple Insider, Apple's stock buyback has decreased the company's share count from a peak of 940 million last September to fewer than 900 million shares today.
Billionaire investor Carl Icahn has been pushing the Cupertino-based company for another expansion of its share buyback program in order to return some of Apple's $147 billion cash hoard to investors. However, if Apple's stock continues to appreciate in value at its current rate, it may not be long before Icahn's sizeable Apple investment returns to the levels the company hit in September of last year. Here's how Apple has traded so far today.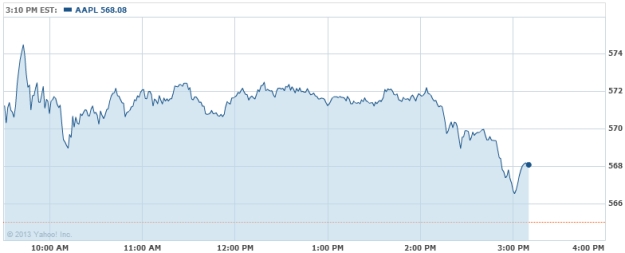 Follow Nathanael on Twitter (@ArnoldEtan_WSCS)
Don't Miss: Apple Rumors Forecast 12.9-Inch iPad for 2014.