Apple Stock Inching Toward 2013 High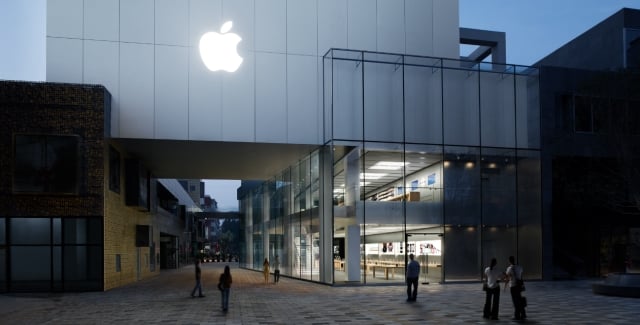 Apple (NASDAQ:AAPL) stock is up in morning trading on Wednesday as the company has reached a 10-month high and is inching closer to the stock's high for the year. Apple's stock is trading up over 2 percent to $544.77 at the time of writing on Wednesday morning. The stock reached a high for the year on its first day of trading in 2013, hitting $549.03 on January 2.
The high comes just two days before Black Friday, the biggest shopping day of the year. Earlier this week, Apple announced that it will be holding a "one-day shopping event" on Black Friday, but will not follow a trend shown by other retailers and open stores on Thursday evening. The company likely won't mark down the latest iPhone models, but consumers can expect to get promotions including $41 off the iPad Air and $101 off Macbooks.
The stock's rise could be related to investor optimism about holiday sales, although for the most part retailers are expecting a tough year for holiday shopping due to both the holiday shopping season being cut short by a week and low consumer confidence leading Americans to report that they plan to spend less on Christmas gifts this year than they did last year.
Meanwhile, the Wall Street Journal reported that Apple has increased its iPhone 5S production in order to cope with shortages of the phone before the holidays. Apple assembler Hon Hai Precision Industry Co. (HNHPF.PK) has been running production on the device around the clock at full capacity, according to Hon Hai executives that spoke to the Journal, and now the iPhone 5S is available for shipping within three to five business days rather than the several week wait that was seen earlier this month.
On Tuesday, Apple's stock closed at $543.30 on Tuesday evening. The stock has fallen for most of the year but looks like it may be turning around in advance of holiday shopping. This is great end-of-the-year news for the company, as the fourth-quarter's results typically account for over a fourth of Apple's yearly earnings.
Follow Jacqueline on Twitter @Jacqui_WSCS
Don't Miss: Apple's Ive Teams Up with Bono for AIDS Charity.