Apple Strengthens Invention Claims With 'Steve Jobs Patent' Confirmation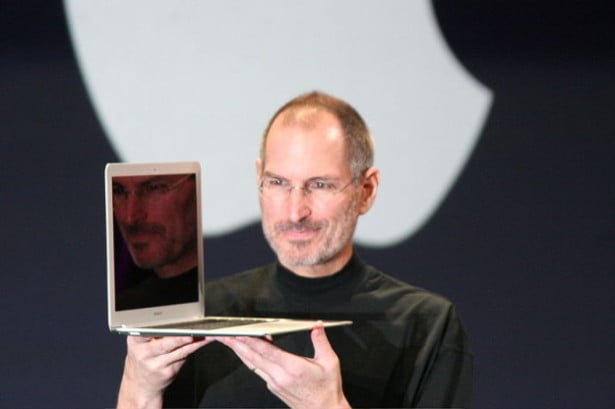 Apple's (NASDAQ:AAPL) claims to some important smartphone features were recently strengthened when the United States Patent and Trademark Office confirmed all twenty claims found in the so-called "Steve Jobs patent," reports Foss Patents. The patent's claims were anonymously challenged last year and were initially declared invalid by the USPTO in a preliminary reexamination.
However, a final reexamination determined that all of the claims outlined in the "Steve Jobs patent" were valid. The patent is commonly referred to as the "Steve Jobs patent" because the Apple co-founder is listed as one of the inventors.
The patent titled, "Touch screen device, method, and graphical user interface for determining commands by applying heuristics," covers various multi-touch methods and features found on many touchscreen devices. Foss Patents noted that Google (NASDAQ:GOOG) and Samsung (SSNLF.PK) were most likely behind the anonymous challenge to Apple's patent.
The USPTO's ruling is seen as setback for Google and Samsung since some of the patent's claims appear to cover features used in their touchscreen devices. As noted by Foss Patents, Samsung must now develop a workaround technology for the claims covered in this patent, as well as another patent that covers a method for detecting headset plugs if it wants to avoid a U.S. International Trade Commission import ban on some of its devices.
Apple and Samsung have been engaged in dozens of court battles around the world over alleged patent infringement. The two tech companies have an upcoming trial scheduled for November 12 that will determine Apple's remaining damages award from the 2012 case that the Cupertino-based company won against Samsung.
Here's how Apple has traded over the past five trading sessions.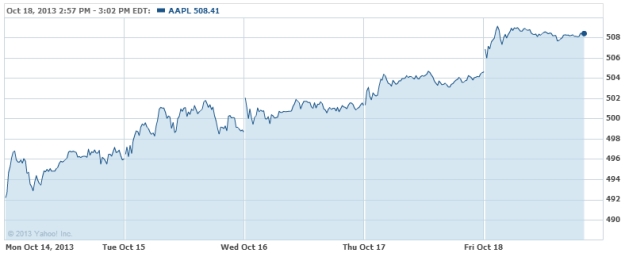 Follow Nathanael on Twitter (@ArnoldEtan_WSCS)
Don't Miss: Samsung Throws in the Towel on Mobile Patent Battles.