Apple Sued by Activist Shareholder and 3 Hot Stocks Moving Now
Barclays (NYSE:BCS): Current price $18.86
As a part of Chief Executive Antony Jenkins' image makeover efforts, Barclays is pushing the 2012 bonuses for more than 1,000 investment bankers back for at least a year, according to the Independent.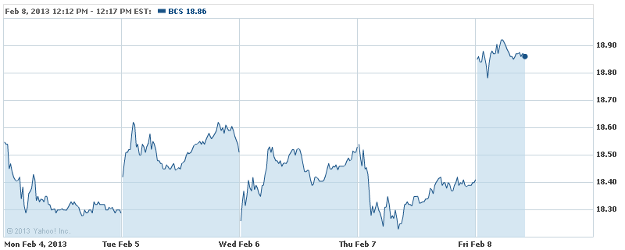 Bank of America Corporation (NYSE:BAC): Current price $11.79
Citigroup's (NYSE:C) new Chief Executive, Michael Corbat, does not seem to impress the noted bank analyst Meredith Whitney, as she criticized him for not detailing to investors an agenda or "a stamp for when he's going to give us an agenda," said the New York Post, citing an interview on Bloomberg TV. On the other hand, Whitney commended Bank of America as a better investment than Citi in the interview, said The Post.
Are these stocks a buy or sell? Let us help you decide. Check out our Stock Picker Newsletter now.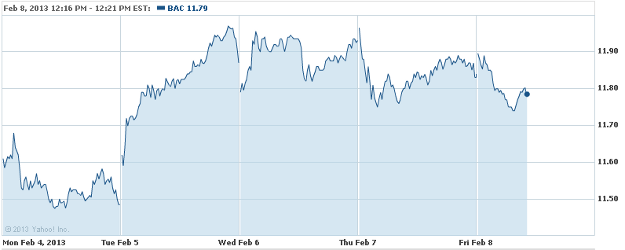 Apple (NASDAQ:AAPL): Current price $476.07
On Thursday, Apple took on its first major challenge from an activist shareholder in years as hedge fund manager David Einhorn's Greenlight Capital brought a suit against the firm, demanding that it hand out a larger piece of its $137 billion cash pile to investors. The unusual endeavor occurs while the company deals with a tumbling share price, increasing rivalry in the smartphone and tablet markets, and worries about its ability to produce new breakthrough products.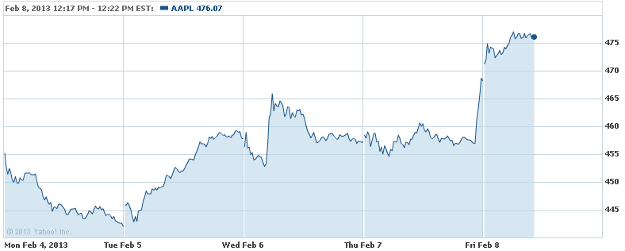 Facebook  (NASDAQ:FB): Current price $28.84
A number of major websites including New York Times (NYSE:NYT), CNN (NYSE:TWX) and Gawker were put out of action Thursday night due to a brief but huge glitch with Facebook Connect, according to Business Insider. Facebook reports that it quickly took care of the problem.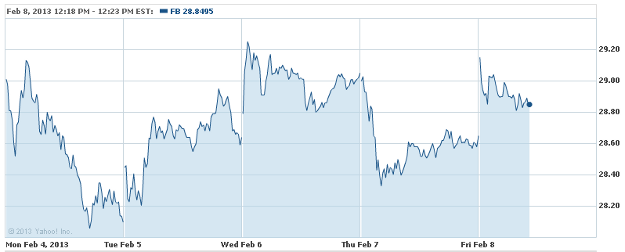 Don't Miss: Apple Now Stands Alone in E-Book Case.