Apple Sued for Patent Infringement Over A7 Chip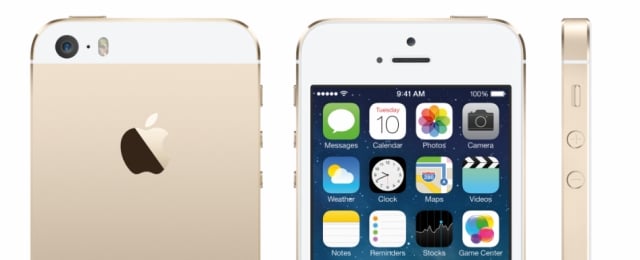 Apple (NASDAQ:AAPL) is being sued by the Wisconsin Alumni Research Foundation over allegations that the iPhone maker used the university's patented technology for its A7 processor, reports Apple Insider. The patent in dispute is titled, "Table based data speculation circuit for parallel processing computer" and according to the complaint, it covers a method that "significantly improved the efficiency and performance of contemporary computer processors."
Per the patent abstract: "A predictor circuit permits advanced execution of instructions depending for their data on previous instructions by predicting such dependencies based on previous mis-speculations detected at the final stages of processing. Synchronization of dependent instructions is provided by a table creating entries for each instance of potential dependency. Table entries are created and deleted dynamically to limit total memory requirements."
The Wisconsin Alumni Research Foundation (or, WARF) named the iPhone 5S, the iPad Air, and the iPad mini with Retina display as the three devices that are infringing on the university's patent by using the A7 processor. Per the complaint, WARF is seeking a jury trial to determine "damages resulting from Defendant's infringement of the '752 patent and the trebling of such damages because of the willful nature of Defendant's infringement." WARF also asked the court to award it damages to cover its litigation costs.
WARF pointed out that Apple must have been aware of its patent infringement since the company had cited the university's patent several times in its own patent applications. WARF also noted that the lawsuit was a necessity, since Apple has a policy of refusing to license technology from outside entities.
According to the Wisconsin Alumni Research Foundation's website, the organization invests "the proceeds of our commercialization efforts and use the added value from our investments to promote, encourage, and aid further scientific investigation and research at and within the University of Wisconsin-Madison and the Morgridge Institute for Research."
PatentFreedom describes WARF as a "non-practicing entity" with the fifth-largest holding of active patents. According to PatentFreedom — an organization that caters to companies that are being sued by non-practicing entities — a non-practicing entity is a company that derives "the majority of its revenue from the licensing or enforcement of its patents." These entities are also popularly referred to as "patent trolls," although Patent Freedom prefers to avoid the use of that term.
As noted by PatentFreedom, lawsuits from NPEs are "particularly challenging" for practicing companies such as Apple, because their lack of products and services makes them "invulnerable to the threat of counter-assertion." In other words, Apple is unable to accuse WARF of infringing on Apple's patents because the organization doesn't make any products or provide any services that would utilize a patented technology.
Apple first revealed the existence of the 64-bit A7 processor when it announced the iPhone 5S at a premiere event last year. Since then, the chip has also been used for the iPad Air and the iPad mini with Retina display. WARF filed its lawsuit on January 31 in the U.S. District Court for the Western District of Wisconsin.
Follow Nathanael on Twitter (@ArnoldEtan_WSCS)
More From Wall St. Cheat Sheet: