Apple Suit Over iPhone Privacy Thrown Out of Court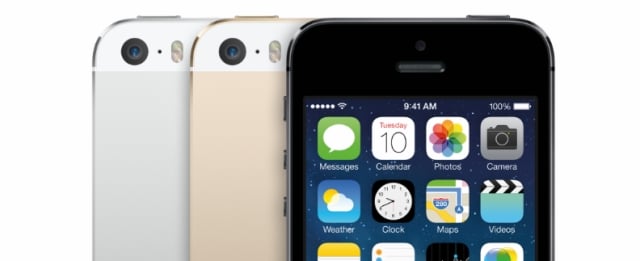 U.S. District Judge Lucy Koh has dismissed a consumer lawsuit brought against Apple Inc. (NASDAQ:AAPL) that alleged that the iPhone maker violated user privacy by allowing third parties to collect personal information through iOS-based devices, Reuters reports. According to the court filing, the plaintiffs also alleged that "as a result of Apple's misrepresentations regarding its privacy and data collection practices, Plaintiffs both overpaid for their iPhones and suffered diminishment to their iPhones' battery, bandwidth, and storage 'resources.'"
The four plaintiffs originally filed a complaint against Apple in 2011 that claimed the California-based company knowingly violated consumers' privacy by designing iOS in such a way that apps could track users and collect their personal information. According to the court filing, the original complaint was dismissed before being amended and refiled.
In the lawsuit, plaintiffs pointed out that Apple continued to collect geolocation information from their iPhones even after they turned off the "global Location Services setting" on their devices. According to the plaintiffs, this practice violated their privacy and used up their iPhone "resources." However, Apple claimed that the practice was unintentional and was due to a "software bug" that it fixed in later versions of iOS.
Koh found that the plaintiffs lacked "standing under Article III and the CLRA [Consumers Legal Remedies Act] and UCL [Unfair Competition Law] to pursue their claims." As noted in the court documents, "for Article III standing, a plaintiff must establish: (1) injury-in-fact that is concrete and particularized, as well as actual or imminent; (2) that this injury is fairly traceable to the challenged action of the defendant; and (3) that this injury is redressable by a favorable ruling from the court."
In order to have standing under CLRA, plaintiffs must allege that they "relied on the defendant's alleged misrepresentations and … suffered economic injury as a result." Similarly, under UCL, plaintiffs must show that they "suffered injury in fact … and lost money or property as a result of the unfair competition."
Koh found that the plaintiffs lacked standing under all of these legal standards. "As Plaintiffs have failed to show that there is a genuine issue of material fact concerning whether any Plaintiff actually relied on any of Apple's alleged misrepresentations, the Court concludes that no Plaintiff has standing to pursue either the iDevice or Geolocation claims," Koh wrote in her ruling. "The Court therefore GRANTS Apple's Motion for Summary Judgment in full."
Follow Nathanael on Twitter @ArnoldEtan_WSCS
Don't Miss: Analyst: Apple Will Reap Black Friday Tablet Bonanza.