Apple Supplier Returns Some Manufacturing to the U.S.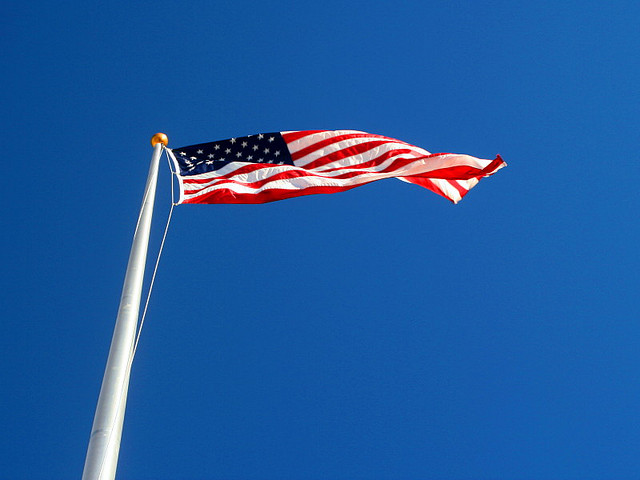 Will a major Apple (NASDAQ:AAPL) supplier spark a "renaissance" in U.S.-based manufacturing? Apple supplier Foxconn — also known as Hon Hai Precision Industry — recently revealed plans to spend $30 million over two years in order to build a high-tech manufacturing facility in Harrisburg, Pennsylvania, reports Bloomberg. Hon Hai chairman Terry Gou noted that the company already has a "long-term history" in Harrisburg with an existing facility that employs around thirty people.
According to Gou, the new facility will focus on manufacturing telecommunications equipment and Internet servers. Gou seemed to dismiss rumors that the facility will be manufacturing components for Apple's products. "We'll go from original component R&D through to a complete high-end production chain," stated Gou. "However this is not, as assumed, manufacturing for a specific brand."
Foxconn is known to be the biggest manufacturer of Apple's iPad and iPhone products. However, the company also makes products for Hewlett-Packard (NYSE:HPQ), as well as the Kindle for Amazon (NASDAQ:AMZN). Foxconn's recent announcement follows a report from Reuters that stated the manufacturer was looking into opening a facility in Arizona. Some industry watchers speculated that the Arizona plant might be related to Apple's recent partnership with sapphire maker GT Advanced Technologies (NASDAQ:GTAT). However, Gou denied any connection between a potential Foxconn facility in Arizona and Apple's sapphire facility.
The Taiwan-based manufacturer also said it plans to fund $10 million of research and development at Carnegie Mellon University in Pittsburgh, making its total investment in Pennsylvania's economy about $40 million. As noted by Bloomberg, the company has recently been seeking to expand its manufacturing base in the U.S. in response to consumer demand for more American-made products. Gou claimed that Foxconn's investment in Pennsylvania was part of a "renaissance" in American manufacturing.
"We won't be migrating Chinese production lines, but creating high-precision, high-tech, high value-added manufacturing in the U.S for future technology trends," said Gou via Bloomberg. According to Apple's latest supplier list, the tech company used twenty-nine separate Foxconn facilities for the manufacturing of its various products this year. However — except for one facility in California and another in Brazil — all of the Foxconn facilities used by Apple are based in China. On the other hand, if Foxconn continues to expand its manufacturing presence in the U.S., it may not be long before consumers can buy an iPhone that was not only designed but also built in America.
Here's how Apple closed on Friday.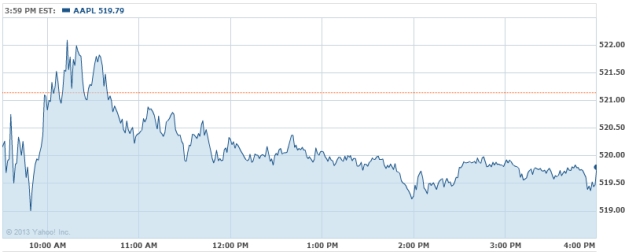 Follow Nathanael on Twitter (@ArnoldEtan_WSCS)
Don't Miss: Here Is Apple's Wireless iPhone-Connected Hearing Aid.