Apple Supplier Settles With Family of Underage Worker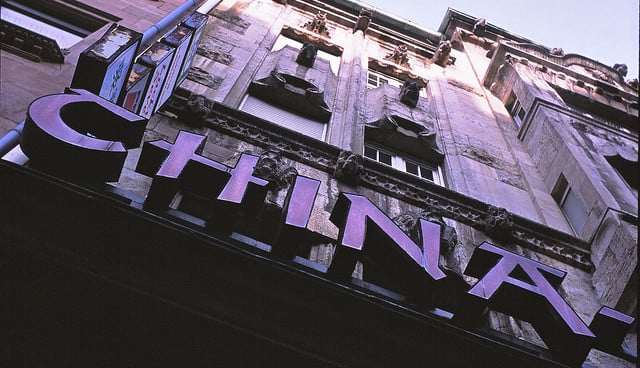 Apple (NASDAQ:AAPL) supplier Pegatron recently paid compensation to the family of an underage worker who died last year, reports non-profit organization China Labor Watch. Although Pegatron denied that it was at fault, the company paid the worker's family a total of $24,820, including $3,310 that was personally paid by Pegatron CEO Jason Cheng.
As reported by China Labor Watch last month, fifteen-year-old Shi Zhaokun died of pneumonia not long after passing Pegatron's pre-employment physical examination. The Shanghai-based factory where Shi worked primarily makes smartphones and tablets for Apple, including the iPhone 5C.
Last December, Apple sent an independent team of medical experts to China to investigate the death. The team concluded that Shi's death was unrelated to his work at the Pegatron facility. Pegatron also conducted its own internal investigation and came to the same conclusion. According to China Labor Watch, Shi's family wanted to sue Pegatron over Shi's death, but gave up after they were unable to raise sufficient funds. China Labor Watch's report did not give a reason why Pegatron decided to pay compensation to Shi's family.
According to Apple's Supplier Code of Conduct, "The minimum age for employment or work shall be 15 years of age, the minimum age for employment in that country, or the age for completing compulsory education in that country, whichever is higher." China's minimum age for working is sixteen, which means that Shi was an underage worker under the country's laws.
Not long after the news of Shi's death broke, the Wall Street Journal reported that Pegatron was using face-recognition technology in order to screen out underage workers. The face-recognition system checks workers' faces as they enter the factory against a database of photos from government-issued IDs. However, according to company sources cited in the report, fifteen-year-old Shi was able to circumvent Pegatron's age-verification system by obtaining an ID card that included his picture along with an older person's identifying information.
Apple has recently been taking steps to improve working conditions at its suppliers' facilities through its affiliation with the Fair Labor Association. Apple joined the FLA in 2012 after several well-publicized suicides at factories run by supplier Foxconn. The FLA's latest inspection of several of Foxconn's facilities found that the Apple supplier was complying with 99 percent of the organization's labor codes, including the elimination of an internship program that was using underage workers.
Here's how Apple traded on Friday.
Follow Nathanael on Twitter (@ArnoldEtan_WSCS)
More from Wall St. Cheat Sheet: