Apple Talks Cable, HSBC Settlement Approved: Morning Buzzers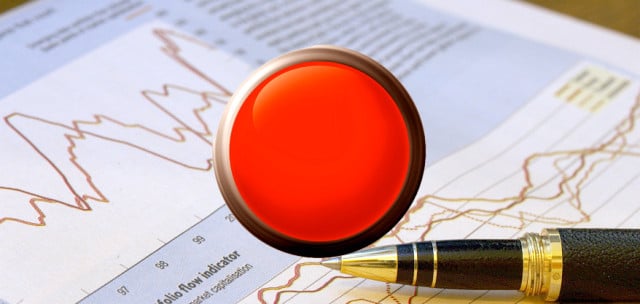 U.S. stock futures remain low this morning after a job report showing U.S. companies added more jobs than forecast last month led investors to worry that the Federal Reserve will begin decreasing stimulus measures. U.S. companies added 188,000 workers in the month of June, according to a study from ADP Research Institute.
Futures at 8:30 a.m.: DJIA: -0.30%  S&P 500: -0.32%  NASDAQ: -0.35%
Here's your cheat sheet to the stories buzzing this morning:
Apple (NASDAQ:AAPL) is headed toward its first cable deal. The company is in talks with Time Warner Cable (NYSE:TWC) to give users of Apple TV access to Time Warner's channels. Apple has hired Peter Distad of Hulu LLC to help the company with negotiations over television content. Apple is in negotiations over programming with Time Warner Inc. (NYSE:TWX) and Walt Disney Co. (NYSE:DIS) as well.
HSBC's (NYSE:HBC) $1.92-billion settlement with U.S. authorities over charges that the bank illegally carried out financial transactions for Mexican and Columbian drug cartels and other criminals has been approved by a U.S. district judge in New York. The settlement has been heavily criticized since it allows the bank, which essentially became a go-to institution for foreign money launderers through various oversights and errors within the company, to escape criminal charges.
BP's (NYSE:BP) payouts to victims of the 2010 Deepwater Horizon spill are likely to hit the company's profits this year. The oil giant's $20-billion compensation fund that it set up after the spill has almost run dry, but the company is legally bound to give compensation whether there's money in the fund or not, meaning the consequences of the devastating spill are likely to affect BP's bottom line soon.
Sprint Nextel Corp.'s (NYSE:S) $21.6-billion deal with SoftBank Corp. (SFTBY.PK) has received Federal Communication Commission approval, along with Sprint's acquisition of the half of Clearwire Corp. (NASDAQ:CLWR) it didn't already own. Two out of three FCC members voted in favor of the deal, sources told Bloomberg.
Liberty Global (NASDAQ:LBTYA) is reportedly dropping out of the bidding war for Germany's Kable Deutschland after Britain's Vodafone Group PLC (NASDAQ:VOD) topped Liberty Global's bid by 2 euros per share. Liberty would likely face antitrust obstacles if it did purchase the company, since it already owns Germany's second largest cable provider.
Follow Jacqueline on Twitter @Jacqui_WSCS
Don't Miss: Is Friday's Fear Already Spooking Markets?