Apple: This Antitrust Monitor Has to Go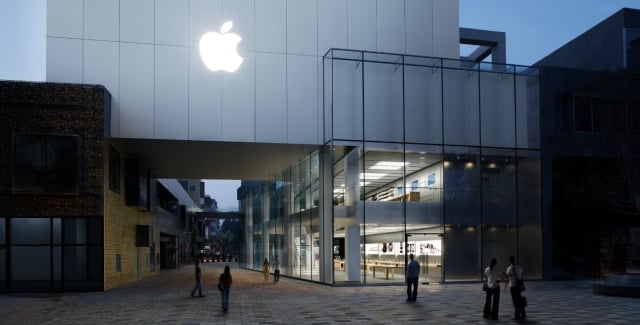 If you ask Apple (NASDAQ:AAPL) — at least, if you ask Gibson, Dunn, & Crutcher, a prestigious Los Angeles law firm representing the company — court-appointed antitrust monitor Michael Bromwich is unfit to serve as the company's external compliance monitor. Writing on behalf of Apple on Tuesday, the law firm spells out exactly why it believes Bromwich should be disqualified from his position. According to the firm, Bromwich is biased, oversteps his authority, and abuses the fee structure for personal financial gain.
Bromwich, formerly an inspector general with the U.S. Justice Department, was appointed to serve as external compliance monitor at Apple after it was ruled by Judge Denise Cote in United States of America v. Apple Inc. et al. that the company violated the Sherman Antitrust Act when it "conspired to raise, fix, and stabilize the retail price for newly released and bestselling trade e-books." Bromwich was sent in to make sure Apple swept the skeletons out of its closets and changed its behavior, but the last thing Apple wanted in the wake of losing the landmark e-book case was a chaperone — especially one it believed to be aggressive and biased.
Apple executives were never happy with the ruling to begin with. Losing the case meant the end of a substantial and artificial price hike, which meant less cash flow in Apple's e-book department.
As an industry, e-books generated about $3 billion in 2012. This figure is expected to climb as high as $8.2 billion by 2017, when PwC projects the consumer e-book market will eclipse the traditional print market. The antitrust ruling against Apple in 2013 ended what amounted to a price premium of about 50 percent, moving the average price of an e-book from $8 to $12 when the conspiracy was executed in 2010. From here, besides the sheer embarrassment of it, it's easy to see why Apple executives are upset about the ruling.
For his part, Bromwich has painted a picture of Apple executives that portrays them as uncooperative and bitter over the ruling. Bromwich detailed his views in a declaration to the court, which prompted the response letter from Apple's lawyers on Tuesday.
In the declaration, Bromwich stated that Apple had afforded him "far less access" than he had ever received during other mentorships, and he appeared to accuse Apple of effectively stonewalling him. Bromwich was largely unable to get access to senior executives and members of the board of directors, and apparently spoke with more lawyers than with actual business people.
More from Wall St. Cheat Sheet: