Apple to Appeals Court: Stop Samsung's Patent Infringement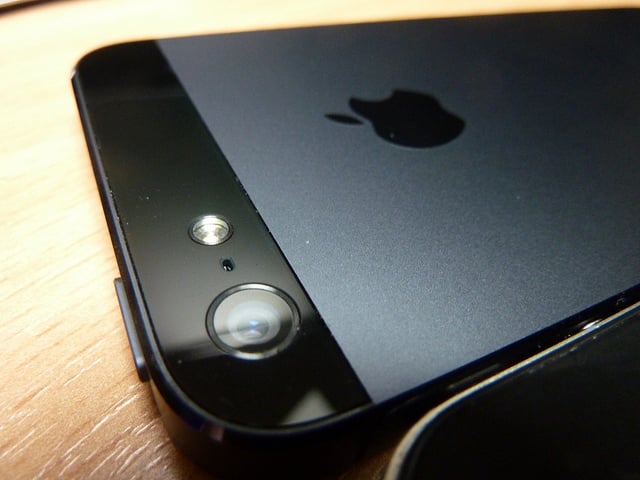 Apple (NASDAQ:AAPL) asked the U.S. Court of Appeals for the Federal Circuit in Washington on Friday to overturn a previous decision by U.S. District Judge Lucy Koh and grant an injunction that will ban 26 Samsung (SSNLF.PK) products, reports Bloomberg. These products have already been determined to be infringing on the Cupertino-based company's patents in the 2012 Apple vs. Samsung case in the Northern District of California.
Although Apple won a $1.05 billion damages award, Koh refused Apple's motion for a permanent ban on 26 Samsung products, based on her rigorous interpretation of the "causal nexus" requirement. Per Foss Patents, the causal nexus requirement for injunctive relief means that irreparable harm "must be proven to be specifically attributable to infringements as opposed to non-infringing commercial activity." In that case, Judge Koh felt that Apple did not prove this standard of irreparable harm.
Samsung lawyer Kathleen Sullivan noted this fact in the appeals court appearance on Friday. "Apple had suffered lost sales, but what was missing was a causal nexus to those lost sales," she stated via Bloomberg. Although Samsung notes that 23 of the 26 products in dispute are no longer sold, it still doesn't want the injunction to be granted because it may confuse retailers and have a detrimental spillover effect on the sale of Samsung's current products that aren't infringing.
Koh also vacated $450.5 million of the original $1.05 billion damages award due to an error in the jury's method for calculating the damages. A new trial to determine damages pertaining to some of Samsung's products has been scheduled for later this year.
According to Bloomberg, most the arguments in court focused on what a patent holder must prove in order to warrant an injunction on a product. Apple lawyer William Lee argued that the iPhone maker has proven it suffered irreparable harm from Samsung's infringement. "Apple spent five years and $5 billion to develop a product and it was a revolutionary product," said Lee via Bloomberg, "Samsung said, 'We can copy it easily.' They spent three months to bring a product to market."
The court is not expected to make a final ruling until sometime later this fall. Here's how Apple closed out the trading week.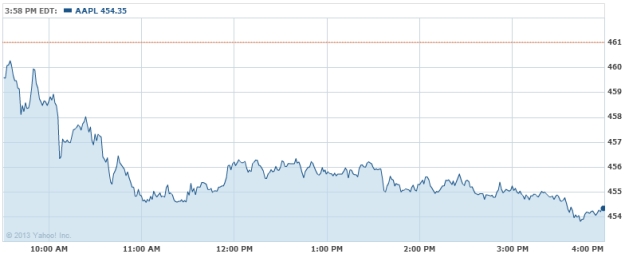 Follow Nathanael on Twitter (@ArnoldEtan_WSCS)
Don't Miss: 3 Crucial Court Cases Apple Is Dealing With.