Apple to Debut New iPhones, Microsoft's CEO Picks: Morning Buzzers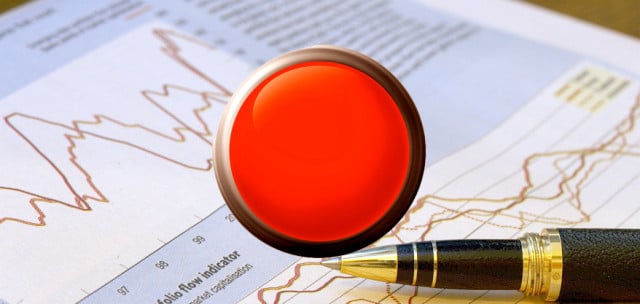 U.S. stock futures continued to climb this morning on data showing that the Chinese economy is growing. China's National Bureau of Statistics said that industrial output grew 10.4 percent year-over-year in August and retail sales grew 13.4 percent. Investors are also watching developments in Syria and waiting on Apple (NASDAQ:AAPL) to present its new iPhone models later today.
Futures at 8:30 a.m.: DJIA: +0.57% S&P 500: +0.65% NASDAQ: +0.69%
Here's your cheat sheet to what's buzzing this morning:
Apple (NASDAQ:AAPL) is set to debut two new rumored iPhones today. Apple is expected to debut the new iPhone 5S and a cheaper, basic version of the iPhone called the iPhone 5C at a media event at the company's headquarters in Cupertino, California later today. Investors are feeling bullish about Apple in advance of the new smartphones, according to Reuters, and are hoping that Apple will also announce a deal with China's largest wireless carrier, China Mobile Limited (NYSE:CHL). It is hoped the introduction of a cheaper iPhone will help the company cover lost ground in emerging markets.
Microsoft (NASDAQ:MSFT) investors have named their top picks to replace Steve Ballmer as CEO and Ford's (NYSE:F) Alan Mulally and Computer Sciences (NYSE:CS) head Mike Lawrie are at the top of the list, according to sources who spoke to Reuters. A special committee of the company's board are combing through a list of 40 candidates inside and outside the company, and they hope to find Ballmer's replacement by the end of the year. Last month, Ballmer made the surprise announcement that he would be leaving Microsoft by the end of 2014.
PG&E (NYSE:PCG) has agreed to settle with the plaintiffs in lawsuits related to the 2010 San Bruno pipeline explosion that killed eight people. The company has already agreed to pay $455 million in settlements that were reached on Friday and is expected to pay another $110 million by the end of the month, the utility company announced yesterday according to Bloomberg. The company will also face a fine from the California Public Utilities Commission for the safety violations that led to the blast. Some from the Commission have suggested a $2.25 billion penalty.
Glencore Xstrata (GLCNF.PK) has predicted that syngeries from Glencore's $44.6 billion acquisition of Xstrata will amount to $2 billion in 2014. That figure is four times higher than previous predictions the company had made about the acquisition's cost-cutting benefits, and higher than most analyst expectations, according to a report from the Financial Times. Still, Glencore took a $7.7 billion charge on Xstrata, leading to a $9 billion loss for the first half of the year.
Follow Jacqueline on Twitter @Jacqui_WSCS
Don't Miss: 6 Secrets Apple May Reveal on September 10.