Apple to Users: Don't Worry, There's No Fingerprint Storage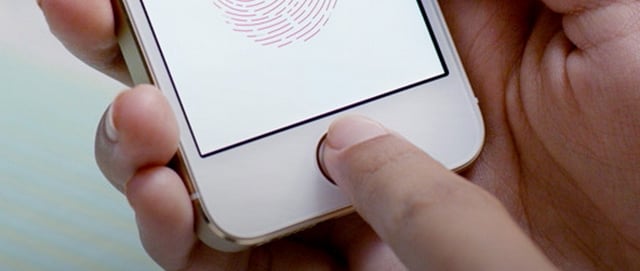 Is Apple's (NASDAQ:AAPL) new fingerprint-enabled Touch ID system a threat to users' privacy? Soon after Apple officially unveiled the fingerprint scanner for the new iPhone 5S, some observers immediately raised privacy concerns about a mobile device that reads and stores people's fingerprints.
However, the Cupertino-based company was quick to point out that the system has several safeguards in place that will prevent users' fingerprints from being retrieved. During the media event on Tuesday, Apple noted that users' fingerprints will never be stored online or backed up to the iCloud, reports CNET. Instead, the fingerprint information will only be stored "deep in some chip sub-section" on the A7 processor.
Apple further clarified the Touch ID system's high level of security on Wednesday. Not only will users' fingerprints never be stored online, the phone will also never retain an actual image of any users' fingerprints, said an Apple spokesperson via The Wall Street Journal.
According to Apple, the phone will only retain encrypted "fingerprint data" as opposed to an actual image of a fingerprint, reports The Wall Street Journal. Supposedly this will make it practically impossible for a hacker to recreate a user's fingerprint even if the chip itself was compromised. Aside from the encryption security, Apple also pointed out that no third-party applications will have access to the Touch ID system. However, users will be able to unlock their devices with their fingerprints in order to initiate purchases in Apple's iTunes Store.
Finally, Apple noted that users must also create an additional passcode when they activate the Touch ID system. In order to make it more difficult for hackers to overcome the fingerprint scanner, the device requires the traditional passcode if the phone has not been activated for over 48 hours or if the device is rebooted.
Since Apple is touting the new fingerprint scanner as a security feature, it is important that users feel confident that their biometric information is not vulnerable to hackers. Wells Fargo analyst Maynard Um recently noted that Apple's Touch ID system could give the iPhone maker an edge in the mCommerce and enterprise segments of the mobile device market.
Here's how Apple has traded over the past five days.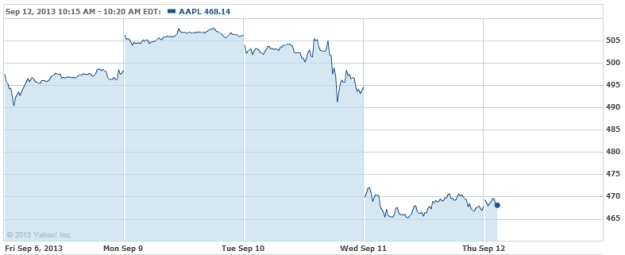 Follow Nathanael on Twitter (@ArnoldEtan_WSCS)
Don't Miss: Apple: iPhone 5S Set a New Precedent with This Technology.