Apple Tops 25B Song Downloads and 3 Tech Titans on the Move
Apple Inc. (NASDAQ:AAPL): Current Price: $459.11
The company announced that its digital media service surpassed 25 billion song downloads since it launched during 2003. Eddy Cue, who is senior vice president for Apple's Internet software and services, has claimed that iTunes averages over 15,000 song downloads per minute.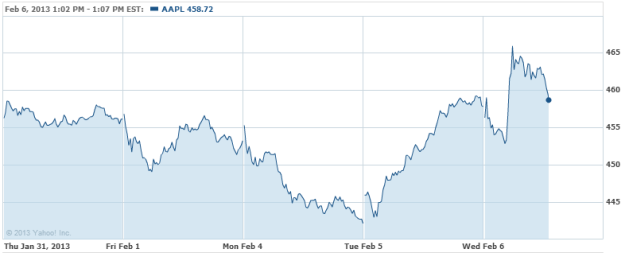 Google Inc. (NASDAQ:GOOG): Current Price: $769.15
Information for 38 resorts has become available on Android, iPhone, and the Web, according to Google, and some include Street View.
Are these stocks a buy or sell? Let us help you decide. Check out our Stock Picker Newsletter now.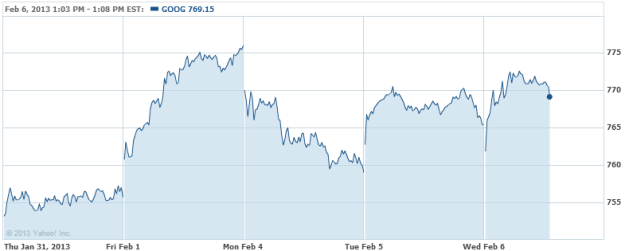 Microsoft Corporation (NASDAQ:MSFT): Current Price: $27.48
The company's contribution to the Dell Inc. buyout is a $2 billion gamble that the software giant will have the ability to prop up one of its most prominent customers without annoying the others.

Intel Corporation (NASDAQ:INTC): Current Price: $21.00
Motorola announced that its Intel-packing RAZR i smartphone has begun the upgrade to the most recent version of Android,  Jelly Bean 4.1.

Don't Miss: Here's How Apple Is Trying to Reboot.