Apple Touches $500, But Can Icahn-Fueled Gains Last?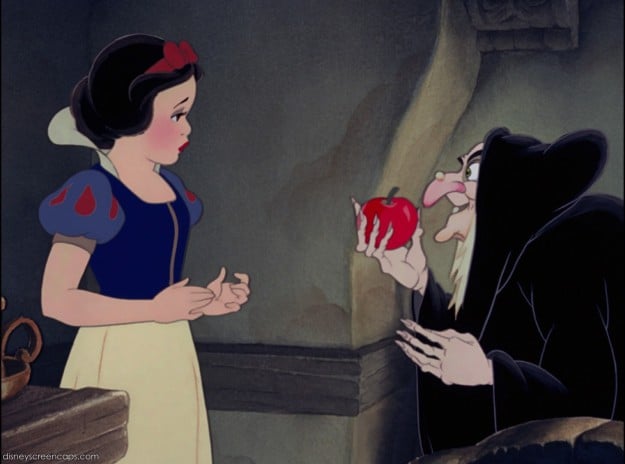 Shares of Apple's (NASDAQ:AAPL) struggling stock edged past $500 just after 12 p.m. on Wednesday in New York, a level they have not traded at since January 23. The stock rose as high as $504.25 before dropping ever so slightly under $500.
Prior to infamous activist investor Carl Icahn announced on Twitter that his firm, Icahn Enterprises (NYSE:IEP), had taken a "large position" in the world's largest publicly traded company, whose stock he referred to as "undervalued," Apple shares had lost more than 12 percent of their value so far this year. Wall Street appreciated his interest. Apple shares closed nearly 5 percent higher on heavy volume and posted their second best day of the year.
While the excitement over Icahn's investment added to the growing momentum shares of Apple have begun to exhibit, the recent activity in Apple's stock is nowhere near enough to undo the massive selloff that began in late September, which dragged the stock from its all-time high of $702.10 to a 52-week low of $385.10 in mid-April. Even after Wednesday's jump, shares are still down 5.4 percent for the year and nearly 30 percent from their all-time high. Comparatively, shares of the Standard & Poor's 500 Index have advanced 18.4 percent in 2013.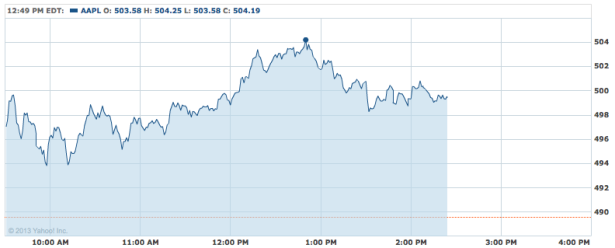 Apple shares may have reclaimed their 50- and 200-day moving averages in the past three weeks, but the stock does face resistance in the zone of $510 and $530. Unless investors are reassured that new products are indeed ready for the market, the stock could begin to retreat once again — when (and if) shares reach the resistance zone based solely on Icahn-related excitement.
A leak to the news site All Things D did indicate investors may soon be given their much-desired new product launch. On Monday, shares of the iPhone maker ended the day up almost 3 percent as rumors that Apple will release the next generation of its iconic smartphone on September 10 gained momentum over the weekend. Analysts expect that the next iPhone release will jump-start slowing sales and act as a catalyst for the stock ahead of the holiday season. The release is also widely expected to begin the company's annual product refresh cycle.
Still, most Apple investors appear to be very welcoming of Icahn. The investor has been on a roll this year and is considered to have the Midas Touch even though he does have a mixed reputation as a shareholder. He is an outspoken critic of anybody he thinks is running a company poorly and is not afraid to shake people out of board positions. But with a company the size of Apple, whose market value now stands at close to $450 billion, wielding influence will not be easy. A source familiar with Icahn's operations told The Wall Street Journal that he invested more than $1.5 billion, but at the company's current capitalization, his stake amounts to less than 1 percent.
Although asserting his influence may not be easy for Icahn, that does not mean it is impossible. Scott Kessler, analyst at S&P Capital IQ, told USA Today late Tuesday that the pressure Icahn will apply on Apple "could have a notable positive impact on the stock."
Icahn is pushing for the company to buy back stock. He has said that if Apple would use some of its nearly $150 million in cash — much of which is invested in low-yielding U.S. Treasury securities — to buy back its own stock, the value of the stock could approach that fabled $700. His prediction is well above the average expectation of Wall Street. Of the 49 analysts who rate Apple's shares, the median, one-year price target is $525. Price targets have been lowered on a regular basis as it has become increasingly evident that Apple's revenue growth is slowing in the face of rising competition for smartphones and cooling demand for tablets.
Follow Meghan on Twitter @MFoley_WSCS
Don't Miss: 5 Reasons Why Apple Investors Should Welcome the iCahn.