Apple Treads Carefully With AppleCare+ in Europe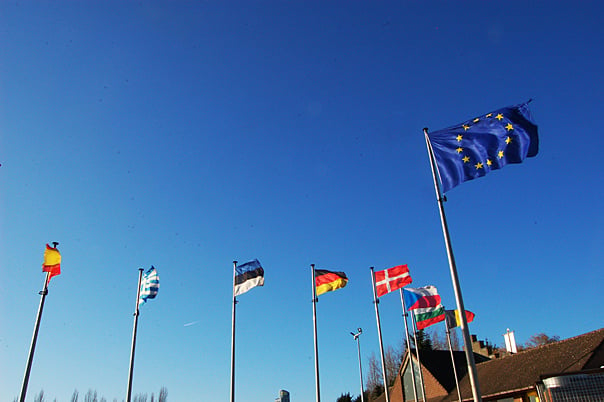 Apple's (NASDAQ:AAPL) planned European rollout of its extended warranty program may be less ambitious than originally thought. According to unnamed sources cited by MacNN, AppleCare+ will initially debut in only six European countries.
Earlier this week, a report from French-language site iGen suggested that AppleCare+ would soon be offered throughout the European market. However, MacNN's sources believe the "imminent" launch of AppleCare+ will only occur in France, Germany, Italy, Spain, Switzerland, and the U.K.
Apple will reportedly be teaming up with insurance multinational AIG (NYSE:AIG) for its AppleCare+ services in Europe. According to MacNN's sources, various Apple Store employees have already started receiving specialized training on AppleCare+ procedures in the affected European markets.
While an expansion of AppleCare+ into the European market could bring the iPhone maker new sources of revenue, the company will also have to take care not to incur any fines from Europe's stringent consumer protection laws. In Europe, two-year warranties are already mandated by law.
Apple employees in Europe will be required to carefully explain the AppleCare+ program to consumers in these new markets since the Cupertino-based company has previously taken flak from various European governments over warranty issues. The Italian government fined Apple $264,000 in 2012 for failing to comply with local warranty laws. Apple was also forced to change its warranty policies in France and Belgium after questions were raised about the legality of its AppleCare protection plans.
AppleCare+ for the iPhone and iPad costs $99 in the U.S. market. IGen speculated that the European price for AppleCare+ is likely to be 100 euros, or approximately $132.
Here's how Apple traded over the past week.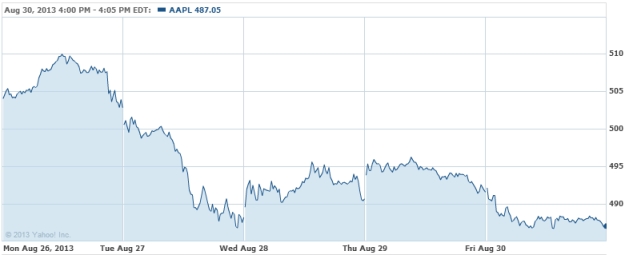 Follow Nathanael on Twitter (@ArnoldEtan_WSCS)