Apple TV and Roku 3 Compete for Set-Top Box Market Domination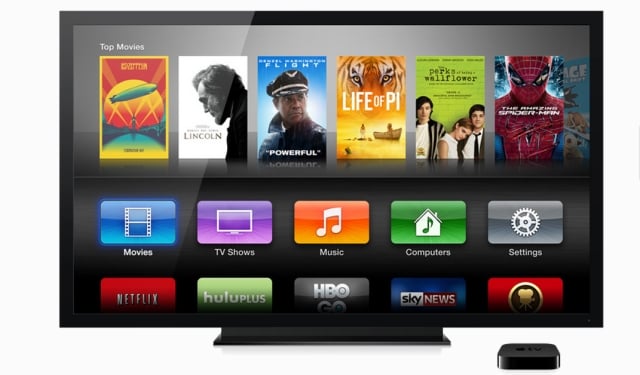 Apple's iTV and the Roku Streaming Player system seem to be controlling the entirety of the set-top box market. The two products together currently dominate a whopping 80 percent of the market. The dynamic has lead to a myriad of speculation about which product is beefier and better than the other. The Apple TV has continued to maintain a steady popularity, even in the wake of a growing following for the Roku 3 system, perhaps because the Apple brand is better known and thus, trusted.
Regardless, the market for streaming accessories, like those that Apple and Roku are providing, has grown — and sales of the players are up more than 30 percent over the past 12 months. The Roku 3 system has been praised for having a superior user interface that's incredibly easy to navigate: unlike the Apple TV, it doesn't separate content by it's provider, thus you don't have to guess whether the content you want to watch is on Hulu, Amazon or Netflix and navigate between the different app menus: you simply search, and Roku finds. It also boasts more available content than the Apple TV, although the Apple TV is gradually catching up, having recently added HBO Go, WatchESPN and WatchABC.
But while Apple hasn't updated the Apple TV since it's release, it remains a very popular set-top option, and consumers seem happy with the product as it is. Apple has also diligently kept the system up-to-date with regular software updates, which keep the devices running smoothly. Plus, "people buy Apple TV because they want to solve a problem – they want to get content from the small screen to the big screen," said Benjamin Arnold, an analyst for consumer research firm NPD. In other words: for right now, anyway, people are buying set-top boxes primarily to project content onto their television screens, rather than for a the variety and breadth of content and features they provide.
Some have speculated as to whether Apple will ever make an Apple-brand television, thus essentially cutting out the middleman. But Arnold doesn't believe it's a real possibility, saying that Apple feels more comfortable where the focus is on the content, and will likely continue to focus it's energies on the Apple TV.
Don't Miss: Apple Supplier Uses High-Tech Method to Catch Underage Workers.