Apple TV Gains This Groundbreaking TV Network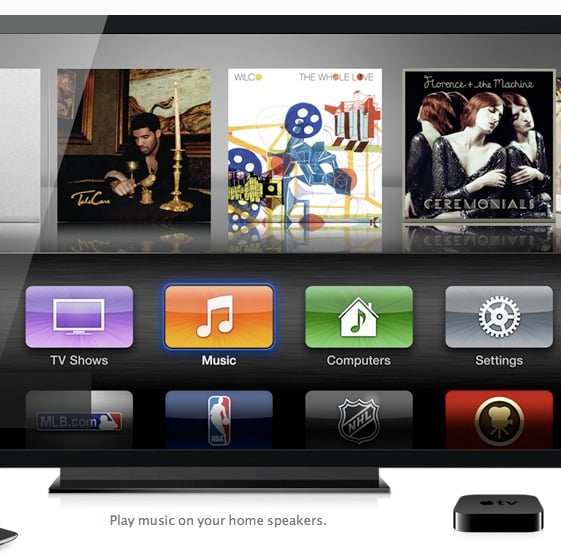 In a move that could signal Apple's (NASDAQ:AAPL) future importance as the primary entertainment hub in users' living rooms, the CW Television Network has announced that it is expanding its media streaming service to Apple TV. Apple TV is Apple's digital media receiver device that is designed to handle streaming media from the iTunes Store, as well as outside content providers such as Netflix (NASDAQ:NFLX).
Although the CW already streams content through Microsoft's (NASDAQ:MSFT) Xbox, this will be the first time that a network television app is directly offered to Apple TV users without going through a third-party such as Netflix or Hulu. This builds on the CW's already established reputation as a digital broadcaster since 20 percent of its audience currently comes from digital sources according to Deadline.
Unlike many other content providers, CW will not require users to have a cable subscription in order to access the content. Instead, the service will be supported by advertising.
At the CW presentation earlier this week, CW president Mark Pedowitz said "This year we're reaching more viewers on more platforms. We are reaching our audience everywhere they are, and we want you to be with us everywhere we go." The CW is a joint venture between CBS (NYSE:CBS) and Time Warner (NYSE:TWX) and features shows such as Arrow, Gossip Girl, 90210, and The Vampire Diaries. The CW also features a significant amount of syndicated programming.
The expansion of the CW Network to Apple TV is not just an important content addition for Apple's media streaming device, it is also part of an overall trend towards Internet-based TV viewing. As viewers migrate from watching traditional broadcast television to viewing content online, Apple TV may soon become the primary digital content delivery hub for future content providers. According to MacRumors, the app should launch sometime this week, although no exact date was given.
Here's how Apple has traded over the past week.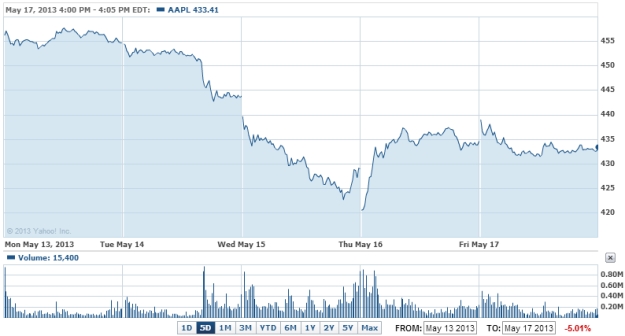 Follow Nathanael on Twitter (@ArnoldEtan_WSCS)
Don't Miss: Apple Goes Big With New Display Technology.