Apple TV Gets Content from PBS and Yahoo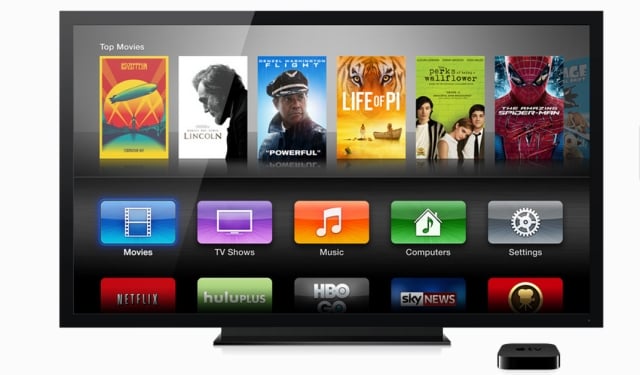 Apple (NASDAQ:AAPL) has added some new apps to its Apple TV, including channels for Yahoo (NASDAQ:YHOO) Screen and for PBS, according to a report from Apple Insider.
The PBS channel will give Apple TV users access to some of PBS's programming to stream for free on the device. Yahoo, meanwhile, has been growing its media content holdings, and Yahoo Screen offers content like The Daily Show with John Stewart, The Colbert Report, and Saturday Night Live.
Yahoo Screen also includes original video content from the site, as CEO Marissa Mayer has been seeking to build the company's media holdings. Some new programs on the table for Yahoo include a show by celebrity reporter Katie Couric and a partnership with Conde Nast for digital content related to the fashion magazine Vogue.
Other channels that have been added to Apple's set-top box this year are Major League Soccer; Walt Disney Co.'s (NYSE:DIS) Disney Channel, Disney Junior, Disney XD, and WatchESPN; Vevo; The Weather Channel; Smithsonian Channel; SkyNews; and HBOGo.
While Apple is adding content to the Apple TV set-top box all the time, the device has not had a significant hardware update since March 2012. While there was a minor software tweak at the end of October, it was nothing close to the major refresh that some had predicted would be announced along with the new iPad lineup at Apple's media event on October 22.
Now the major source of speculation is whether Apple will decide to release its own TV set instead of continuing to update the set-top box. Analysts have been predicting that Apple will make a television set that would occupy the top end of the market like its iPads have done for tablets and iPhones have done for smartphones, but every year, the expected launch date for such a device gets pushed back.
At the moment, it doesn't look as if there's a refresh coming for Apple TV or plans for a new TV set, so Apple TV fans will just have to settle for new content for now.
Here's how Apple traded on Tuesday:

Follow Jacqueline on Twitter @Jacqui_WSCS
Don't Miss: Apple Tops Google and Amazon in New App Store Analysis.