Apple TV Is Eating Up the Streaming Devices Market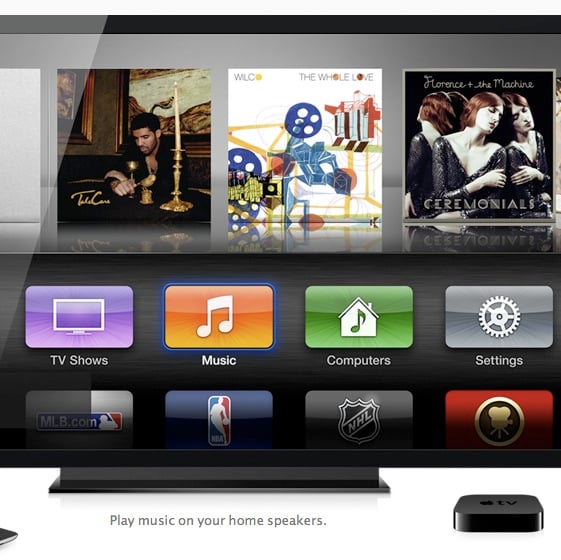 Apple (NASDAQ:AAPL) TVs are dominating the streaming devices market, grabbing 56 percent of that market for 2012 due to the device's ability to easily transfer images from a tablet or laptop to its TV screen.
Roku came in second with 21.5 percent of the market, followed by TiVo (NASDAQ:TIVO) with 6.5 percent. The Frost & Sullivan report pointed out that Apple was able to overcome Apple TV's relatively limited content offerings with its AirPlay feature that allows content being played on a laptop or tablet to be transferred to a TV's screen wirelessly.
The firm said the AirPlay feature was "strategically crafted to simplify the process of transferring laptop and tablet displays to a TV screen," adding, "it is AirPlaying — not OTT [over the air] streaming — that is the primary reason for purchase of Apple TV devices."
Frost & Sullivan also noted the conspicuous absence of Google (NASDAQ:GOOG). At the end of 2011, Google Executive Chairman Eric Schmidt said at the LeWeb conference in Paris that Google TV would be embedded in the majority of TVs made by the summer of 2012 — last summer. That prediction hasn't come even close to the current reality.
Frost & Sullivan said of Google's absence, "Devices based on the Google TV platform have seen very little commercial success so far, with our estimates of less than 1M total installed devices, of which the discontinued Logitech Revue accounts for the lion's share."
Not resting on its laurels even though it's dominating the market, Apple is continuing to develop the Apple TV. It was recently reported that the company is working to create an ad-skipping service that would allow users to skip commercials. The feature would be a part of a premium service that users would pay for, and Apple would in turn pay networks losing out on ad dollars. TiVo currently offers a similar service to its users.
The company is also working to develop a way to offer live TV on a set-top box. Apple is reportedly in talks with Time Warner Cable (NYSE:TWC) about offering live programming from that company through what would presumably be a new app for Apple TV.
Don't Miss: Conspiracy Charge: Does Apple Have a Chance to Appeal?
Follow Jacqueline on Twitter @Jacqui_WSCS