Apple TV Tops Competition in Video Streaming Device Showdown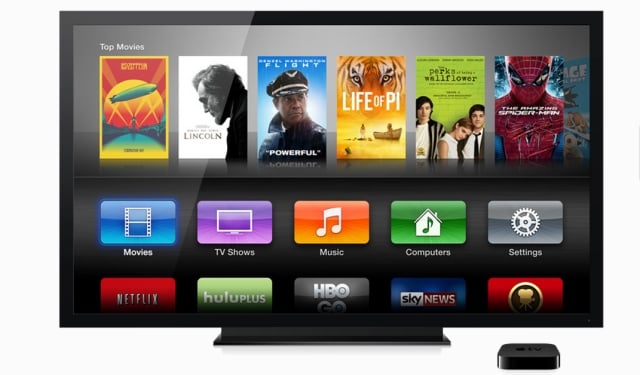 A prominent tech reviewer recently took a close look at three of the most popular digital media players available on the market today in order to discover which device delivers the best user experience for streaming video to a television.  As reported by the San Jose Mercury News, Anick Jesdanun from the Associated Press used and compared the Roku 3, Google's (NASDAQ:GOOG) Chromecast, and Apple (NASDAQ:AAPL) TV.
The Roku 3 is the latest iteration of the eponymously named company's digital media player. As noted by Jesdanun, the Roku 3 works with all major video services except for Apple's iTunes. However, Roku's video streaming selection includes Netflix (NASDAQ:NFLX), Hulu, HBO, ESPN and MLB.TV. The device also features a vast selection of over 1,000 apps, many of which are free.  The apps allow users to do everything from playing games like "Angry Birds" to listening to music via Pandora (NYSE:P) or Spotify.
The tech reviewer also gave the Roku 3 points for its unusual remote control. Users can plug their headphones directly into the remote, which automatically mutes the television.  Jesdanun noted that, like Apple TV, the Roku 3 provides a direct Internet cable hookup for users that have a poor wireless connection. The Roku 3 and Apple TV also cost approximately the same at $100 and $99, respectively.
Although Google's Chromecast was the smallest and cheapest of all three devices, Jesdanun noted that it was also the most problematic in his experience. Many of the issues were related to Chromecast's exclusively wireless connection. Although he noted that all three devices occasionally had problems with video and audio synchronization, the issue occurred more often on Google's Chromecast. Unfortunately, Chromecast is also the only device that doesn't offer a wired streaming option.
Chromecast doesn't support Amazon's (NASDAQ:AMZN) video service or Apple's iTunes and it currently only features 17 apps. However, at $35, Google's Chromecast only costs about one-third the price of the other two devices. Since it primarily functions as a conduit between a user's computer and TV, Jesdanun pointed out that Chromecast might be advantageous for households with multiple accounts for various services.
Finally, the tech reviewer tried out Apple's digital media receiver. Like many of Apple's other products, the Apple TV scored high for usability and consistency. He noted that the menu layout is consistent across various apps and the connection to a user's iTunes account makes it easier to pay for different services without reentering credit card information. Although it is lacking rival Amazon's video service, Apple TV offers many other popular video services, including Netflix, Hulu, PBS, HBO, ESPN, and YouTube. However, Jesdanun pointed out that users can still display content not available through the included apps by using AirPlay to stream content from their iOS devices. For music listeners, iTunes Radio is offered in lieu of Pandora or Spotify.
According to Jesdanun, the Apple TV had fewer audio and video synchronization problems than any other video streaming device. Like the Roku 3, Apple TV also offers the option of a direct wired connection if a strong wireless connection is unavailable. The only downside to Apple TV that Jesdanun noted was that the device worked best when used with other Apple products. For this reason, Jesdanun recommended Apple TV as the superior device for users who are already immersed in the Apple ecosystem. For all others, he recommended the Roku 3 device due to its vast selection of services.
Here's how Apple traded on Friday.
Follow Nathanael on Twitter (@ArnoldEtan_WSCS)
More from Wall St. Cheat Sheet: