Apple Wants Lower iPhone Inventories for Christmas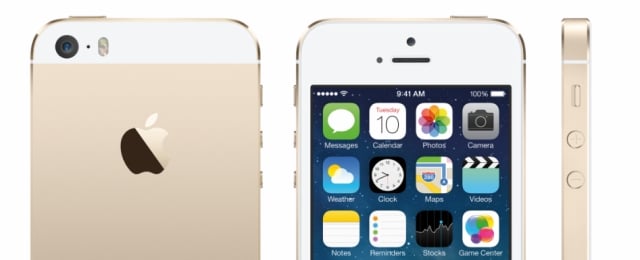 It's been almost two months since Apple Inc.'s (NASDAQ:AAPL) highly anticipated iPhone 5S and 5C launch, but despite the hoopla finally dying down, many consumers are still expecting a brand new smartphone in their stockings this holiday season. A number of analysts remain confident about how the tech giant will perform during this year's shopping frenzy, but Pacific Crest analysts James Faucette and Brad Erickson wrote a note to investors Monday that warned about flat year-over-year demand and a gloomy outlook in Europe.
According to Barron's, the analysts explained to investors that overall iPhone inventories are currently higher than they were after last year's launch of the iPhone 5 model, and that likely reflects disappointing demand for the iPhone 5C. Faucette and Erickson came to this conclusion by recognizing that inventories of the iPhone 5S model remain low, even though overall iPhone inventories are high, illuminating that the 5C isn't selling as well as Apple might have hoped.
Nonetheless, the 5C is still performing better than the 4S model did this time last year, so overall demand has definitely not decreased — it has just remained roughly flat year over year.
In addition, Barron's reports the analysts' assertion that overall demand in the U.S. is better than expected, but that the same cannot be said for Europe, where retailers are still experiencing lower demand despite fully stocked shelves.
Since Apple's launch, the issue of inadequate iPhone 5S supply has plagued the company and led to many disgruntled customers, but now that stores are finally beefing up their supplies and are able to offer consumers the devices they really want, a successful holiday shopping season may be in order.
In terms of the future, though, the Pacific Crest analysts say 5S demand is the key indicator of Apple's iPhone performance in the March quarter. They wrote, via Barron's, "In our view, the two key determinants for Apple-exposed component vendors' March-quarter outlooks remain: (1) the degree to which Apple can shift production to the 5s from the 5c and (2) how persistently strong 5s demand can remain through the end of the December quarter. Given the low levels of 5s inventory, we believe it is too early to tell."
Ensuring that iPhone 5S supply is where is needs to be has been Apple's focus from the get go, and now, the Cupertino, California-based company is especially counting on Qualcomm (NASDAQ:QCOM), RF Micro Devices (NASDAQ:RFMD), Skyworks (NASDAQ:SWKS), and TriQuint (NASDAQ:TQNT) to make it happen.
BMO Capital Market's Keith Bachmann, on the other hand, updated his Apple earnings model recently, as well, but instead capitalized on the impending China Mobile agreement and the new iPads' better-than-expected demand to explain how Apple could suffer fewer iPhone sales.
He explained in a note to investors: "Net, we have lowered our FY2015 EPS estimate from $47.65 to $46.60 (consensus of $47.80). We think a key near-term issue is the timing of China Mobile. We think China Mobile will help with growth in the March 2014 Q. When we attempt to normalize for the impact of the three Chinese carriers and NTT DOCOMO, then we believe that our q/q iPhone unit decline is about 22 percent in the March 2014 Q, roughly consistent with the March 2013 Q."
Like Bachmann, many analysts have worked to forecast how an Apple agreement with China Mobile could affect iPhone sales in the future, but until the decision is put into writing, many will have trouble predicting its impact.

Don't Miss: Here's Why Apple Is Big in Japan.