Apple Will Turn Your iPhone Into a Credit Card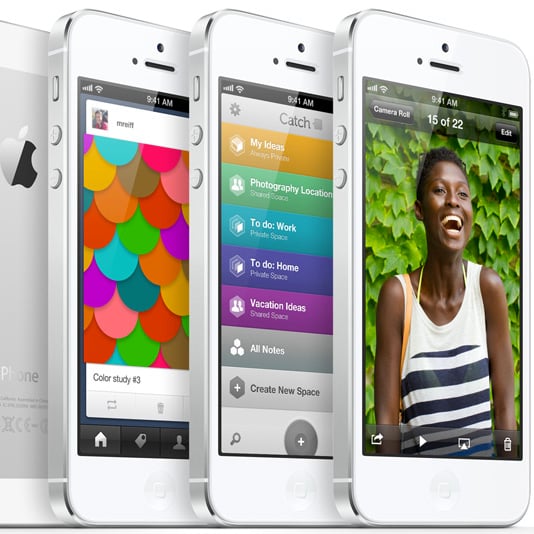 Yet another patent application related to Apple's (NASDAQ:AAPL) interest in the use of the iPhone as a virtual e-wallet has recently been uncovered. However, this patent goes further than previously filed patents in that it outlines a digital billing service that would operate in tandem with the e-wallet's payment method management capabilities.
The patent is titled "Method and System for Managing Credits Via a Mobile Device" and it describes a type of virtual currency that would be stored on a user's iPhone. As stated in the patent abstract, this would involve "delivering upon request credits having monetary value to a mobile device using a communications network. "
Rather than just enabling your iPhone to handle credit card purchases, this technology would actually make your iPhone a credit card. This system could be used for paying bills, purchasing goods at a point of sale, or for subscriber-to-subscriber money transfers. As an example, Apple describes in the patent how a mother could send money to her child to buy an ice cream by transferring a "token" from her iPhone to her child's iPhone.
However, it is similar to previously filed patents in the sense that consumers would essentially be using their iPhones to instantly pay for goods and services. One of the main differences in this patent is how it allows special discount vouchers and offers to be automatically redeemed when you purchase a qualifying item.
For example, one embodiment of this method allows for users to be directly credited by advertisers with "tokens" in exchange for viewing mobile ads. These tokens can then be used to offset a portion of the user's mobile service bill.
Apple closed up 0.76 percent, or $3.35, at $441.81 today. Here's how Apple has traded over this past week.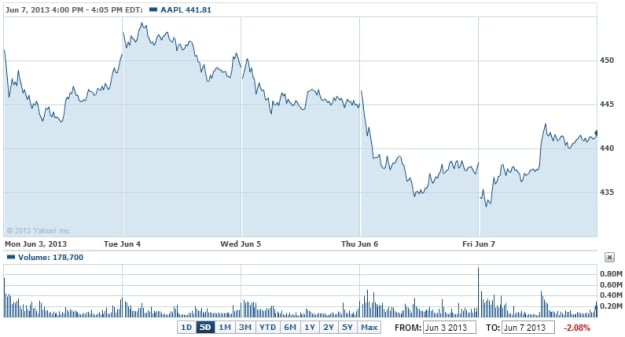 Follow Nathanael on Twitter (@ArnoldEtan_WSCS)
Don't Miss: Analyst: WWDC Will Set the Stage for the Next 6 Quarters.